Casting on
Casting on basically means creating your stitches so that you can start knitting them – kind of like the foundation of knitting.
There are a few different ways to cast on but I'm only going to show you one to keep it simple. This way is my favourite because it's really similar to knitting so once you know how to cast on, you can basically knit already (genius!)
Your knitting pattern will tell you how many stitches to cast on
Here's a video to show you how to cast on and there's printable sheets below…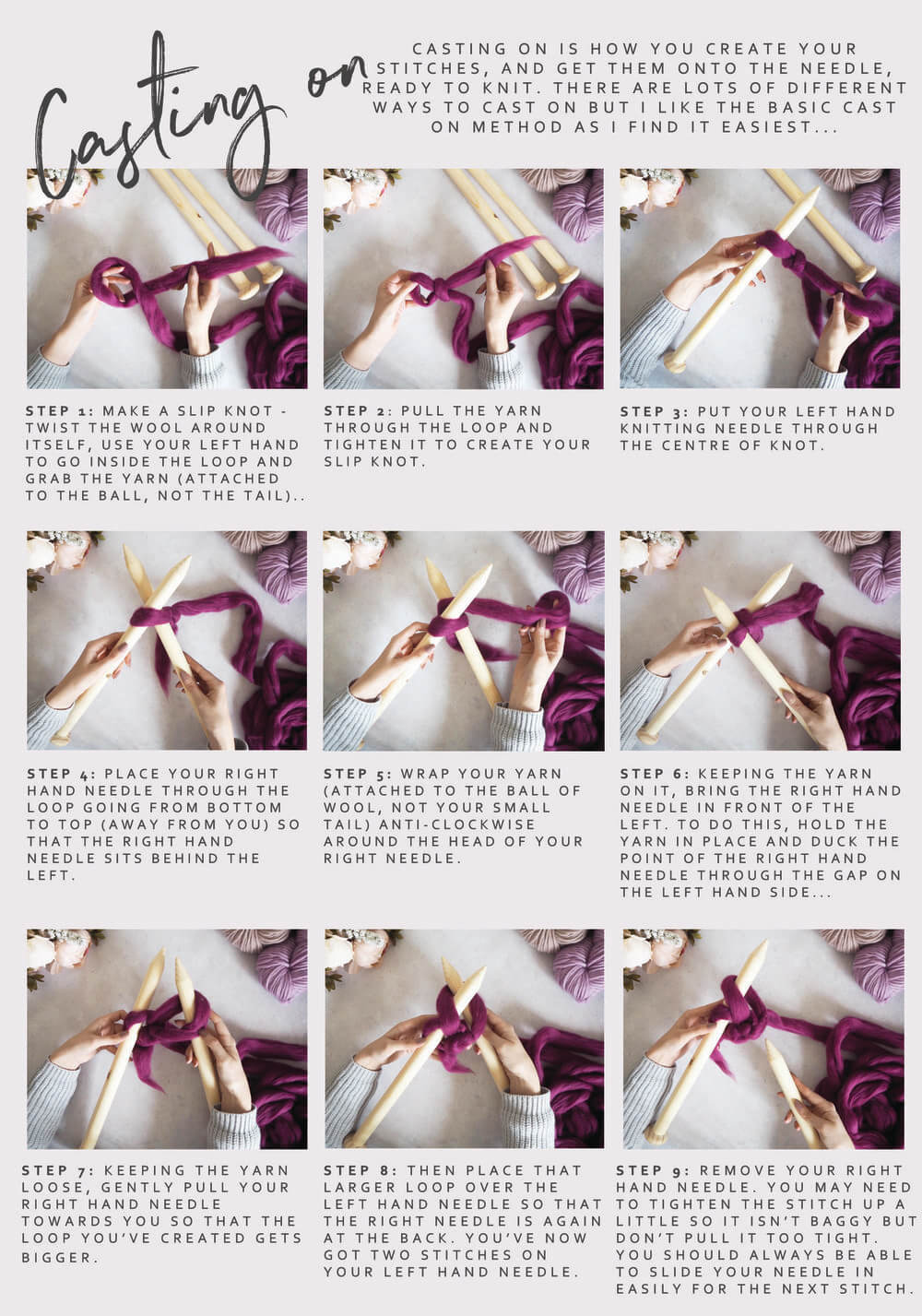 Casting off
Once you've finished knitting you need to cast off. Casting off is just finishing your knitting, it means you can take it off the needles without it unravelling.
Just like casting on, there are a few ways to do it but I'm just going to show you my fave. This way of casting off is super simple and leaves you with a beautiful plaited edge. YUMMY.
 If you can knit, you can cast off