Well for a couple of days the sun finally decided to make an appearance, and so we're going bonkers in the studio for all the Spring projects we can get going on over the long Easter weekend…
You may be looking for some things to do too – whether it's with friends, your kids or just to have some down time by yourself. So we've pulled together a handful of lovely craft projects you can get making either for the Easter festivities or over the weekend itself. 
Let us know what craft ideas you've got planned, and if you have a go at any of those listed we'd love to hear all about it!
The Ultimate Spring Wreath
We've got to start with our absolute favourite – this gorgeous pompom wreath has all our favourite colours included – from our stock colours alongside our limited edition range. It's the most beautiful of rainbows and can be brought out every year to hang on a door, wall or mantel or use as a striking centrepiece.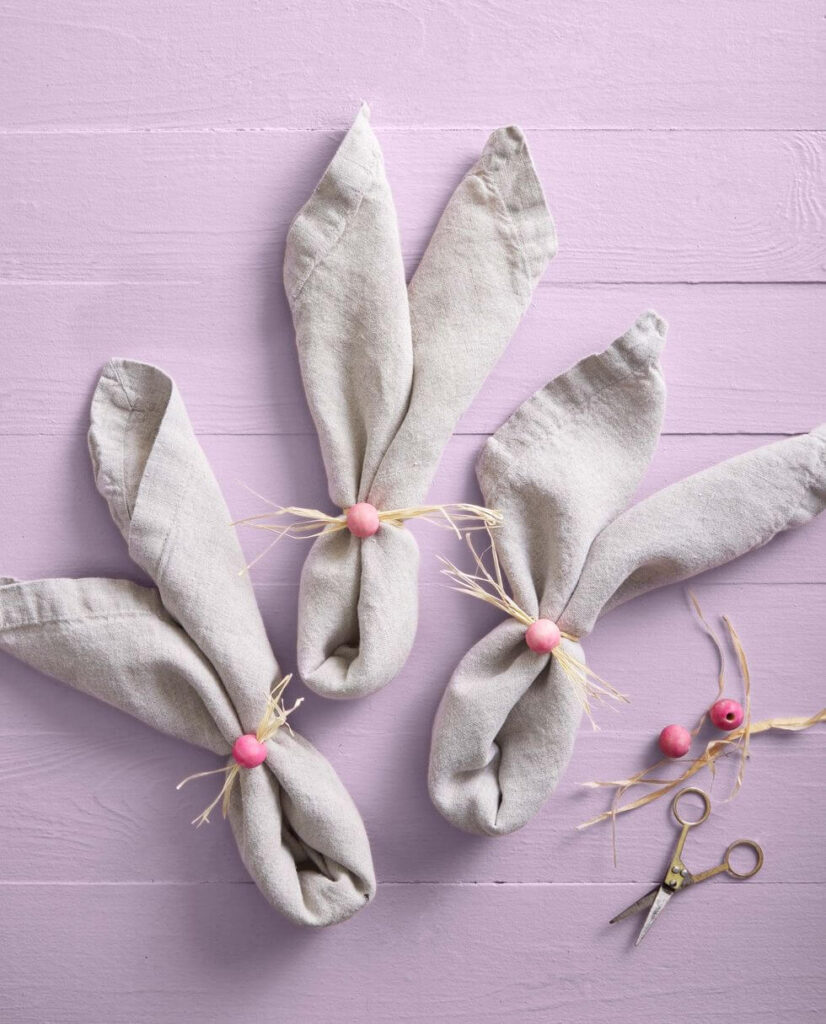 I mean, I don't think there's any reason why you wouldn't want to do this for your Easter table :p
To make: Paint small wooden craft beads pink, allow to dry completely. Fold a napkin in half, corner to corner, then roll up, starting from the point. Fold the rolled napkin into a U-shape. Loop a length of raffia around the napkin and through the craft bead. Fray raffia to create whiskers.
For this project and so many more besides, visit the link below…
For kids and pets (and small-headed-adults) this bunny bonnet is a great quick knit if you're an intermediate knitter and is perfect for using up leftover yarn. Or hop to it and grab the kit from the link below…
What even is Easter if it doesn't involve painted eggs?! This tutorial is simple but oh so effective and you can create these lovely floral eggs. Using watered down food colouring you've probably got all the materials hanging around at home already so you can create these beauties in no time. 
Ok, this one is an absolute must for us – we've been knitting the squares and are going to attempt to create this bunny magic just in time for the weekend. In theory, it looks simple. Can we pull it off? Maybe keep an eye on our Instagram and see how it turns out… 😉
Do let us know how you get on with yours!
Looks easy enough / could end up being an absolute #pinterestfail – but we have faith it you babes! Get the glue out and get messy with the kids by wrapping balloons and then popping them once the glue string is dry… we've even seen these with chocolate treats inside – almost like a mini Easter pinyata. LOVE!
We'd love to hear how you get on, so please do share any videos or pictures on Instagram tagging us, or in our Facebook group.
We're wishing you a lovely long weekend, and hope the sun shines for you!
Happy crafting gang,