About Lauren & the LADs
We do chunky knitting and we have a lot of fun doing it.
I'm Lauren, the one holding the needles and basking in a room full of knitting. In the interests of getting to know each other, some quick fire things I love include – High waisted skirts, Harry Potter, tea & biscuits, staying in and colour coding things.
I imagine you're here to learn a little more about me but I'll try not to bore you with too many details (that's what the blog is for).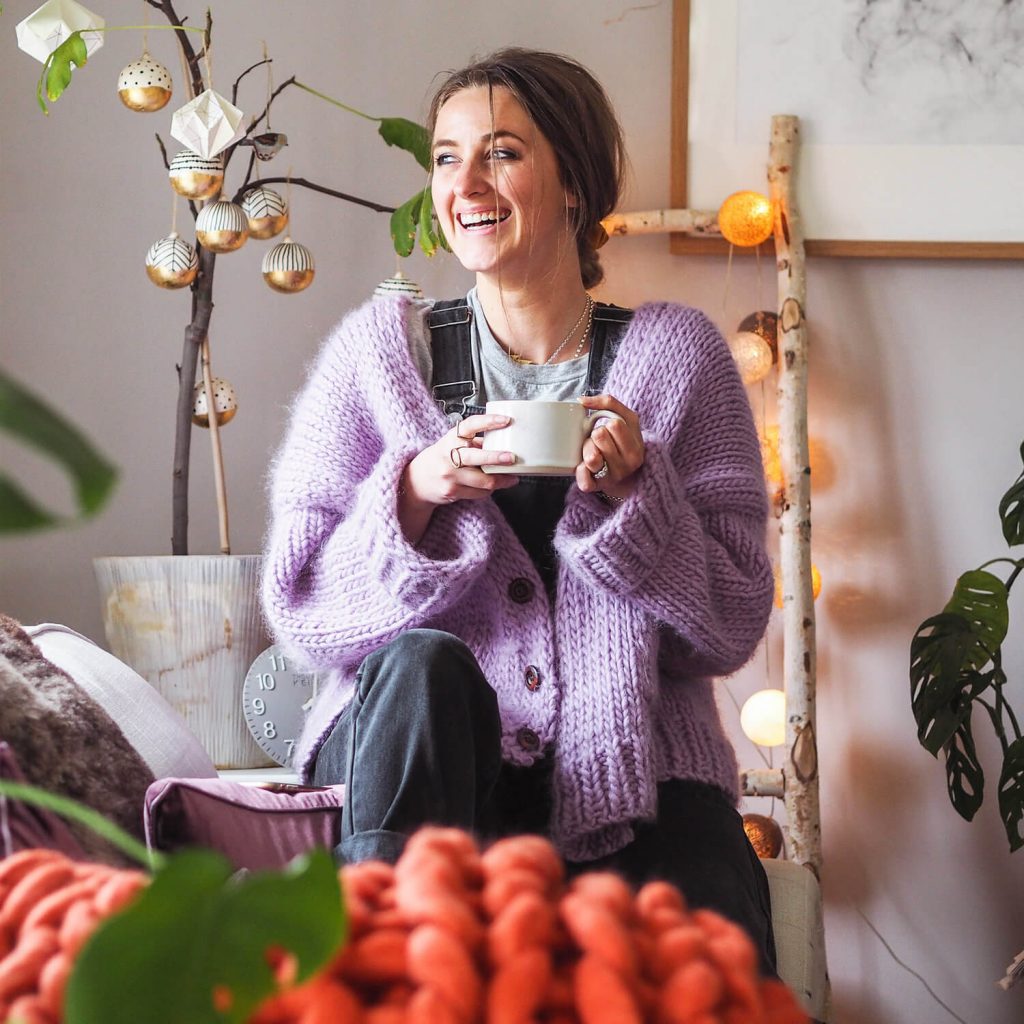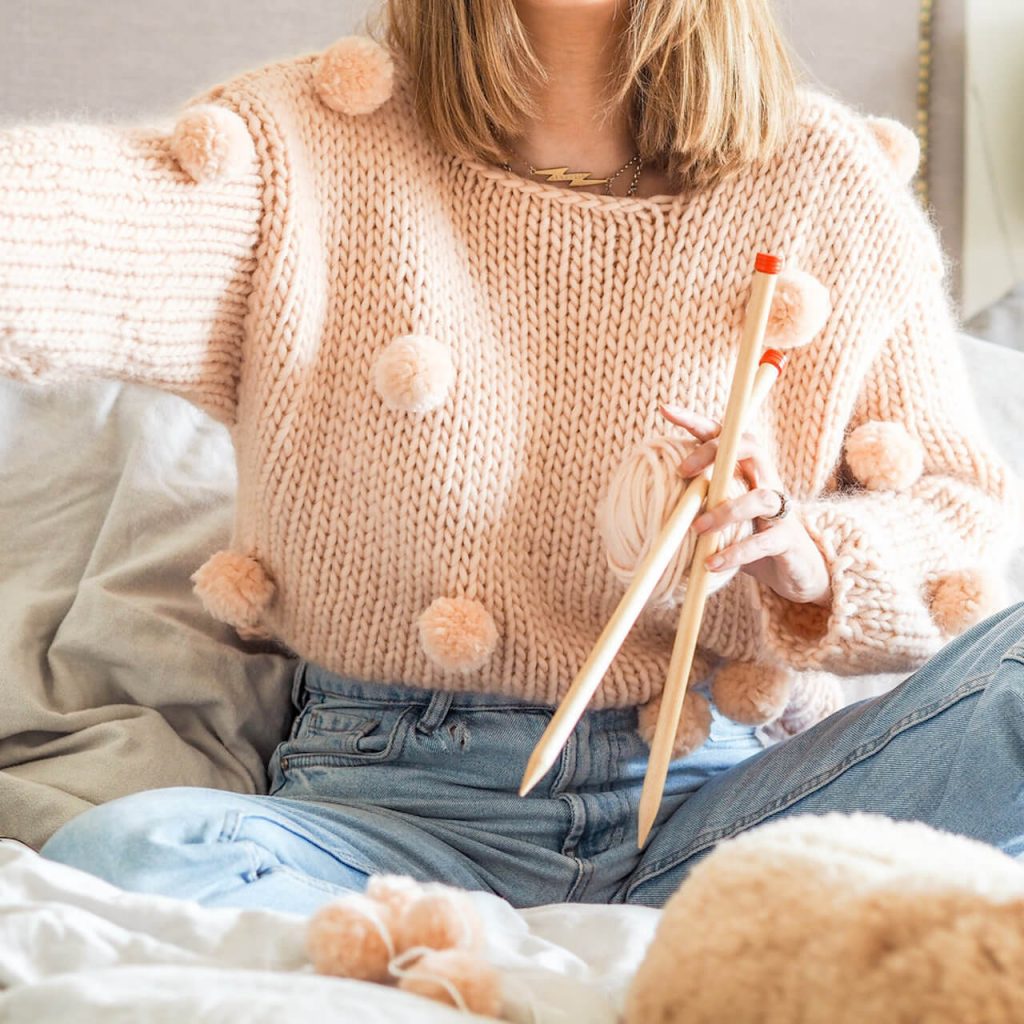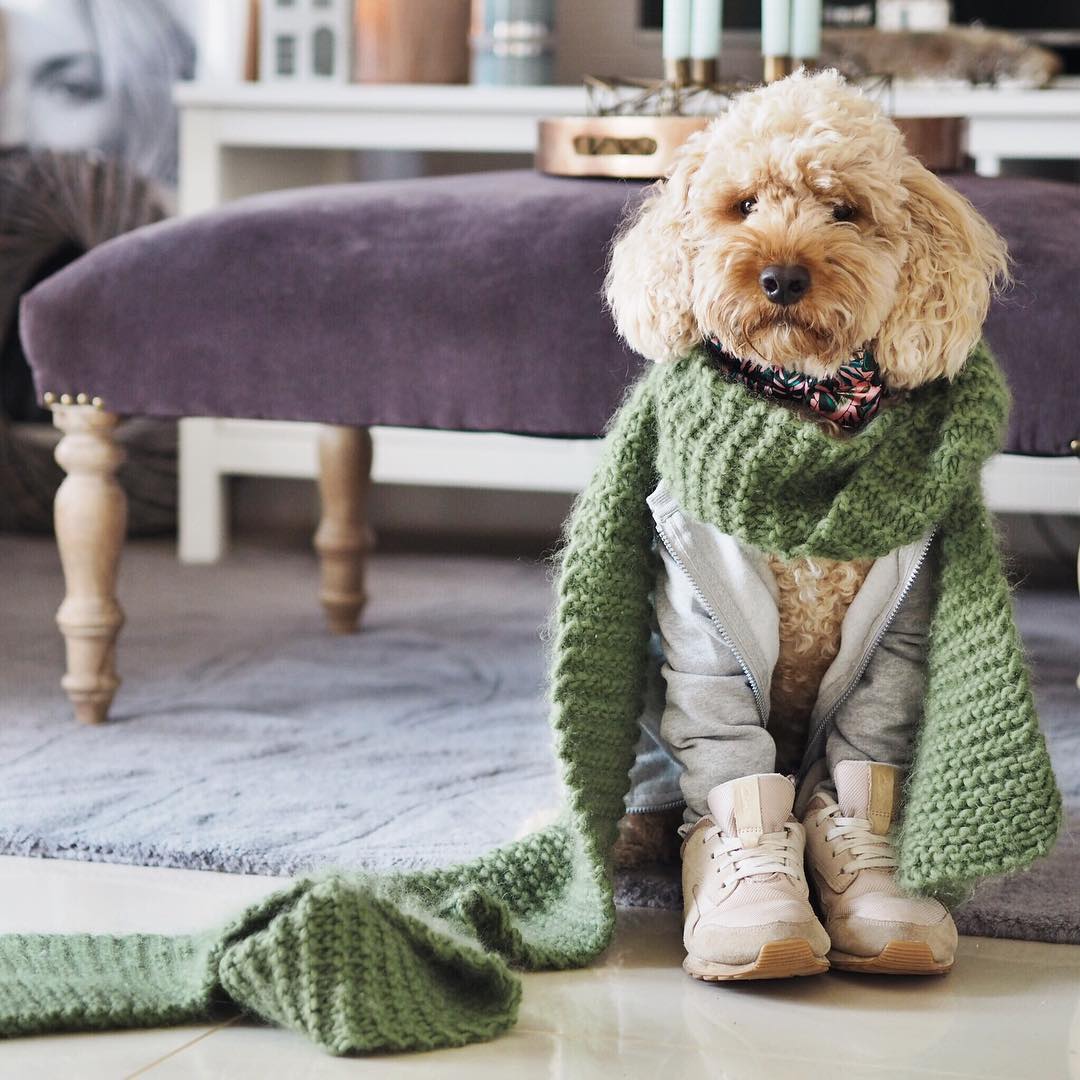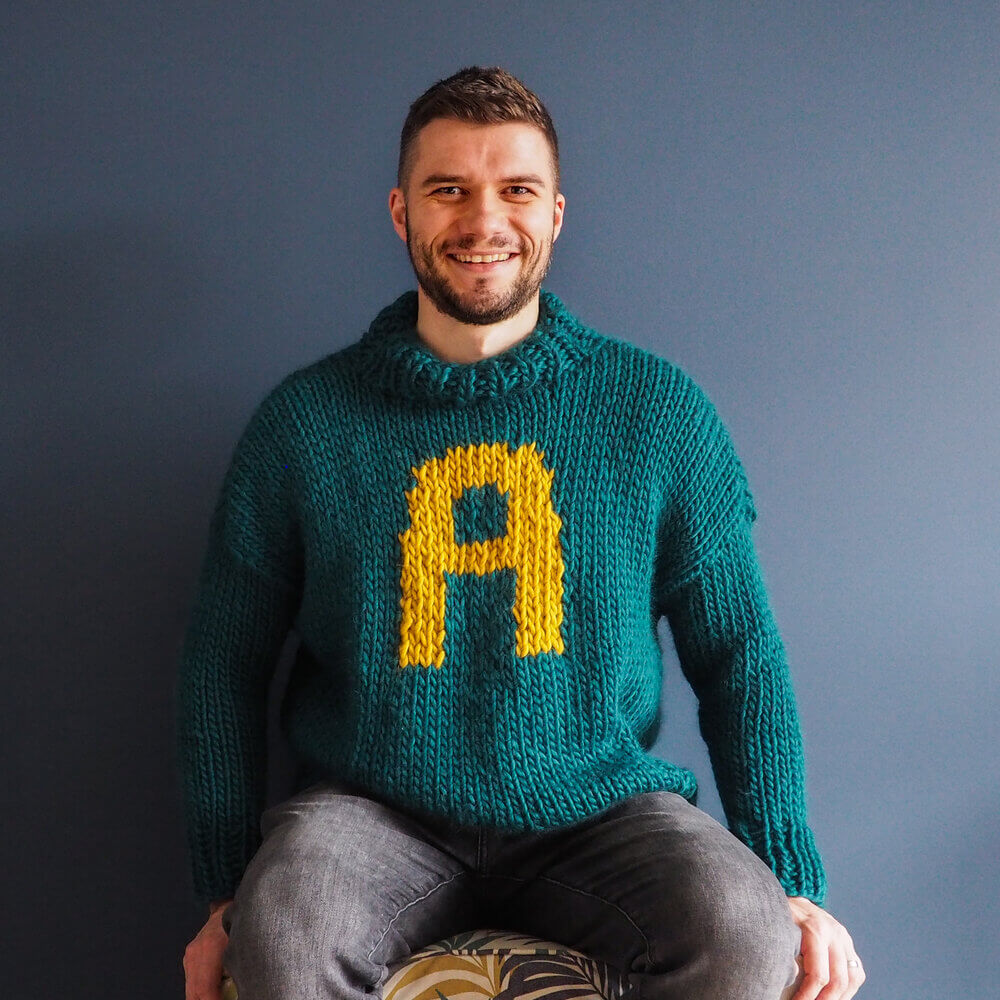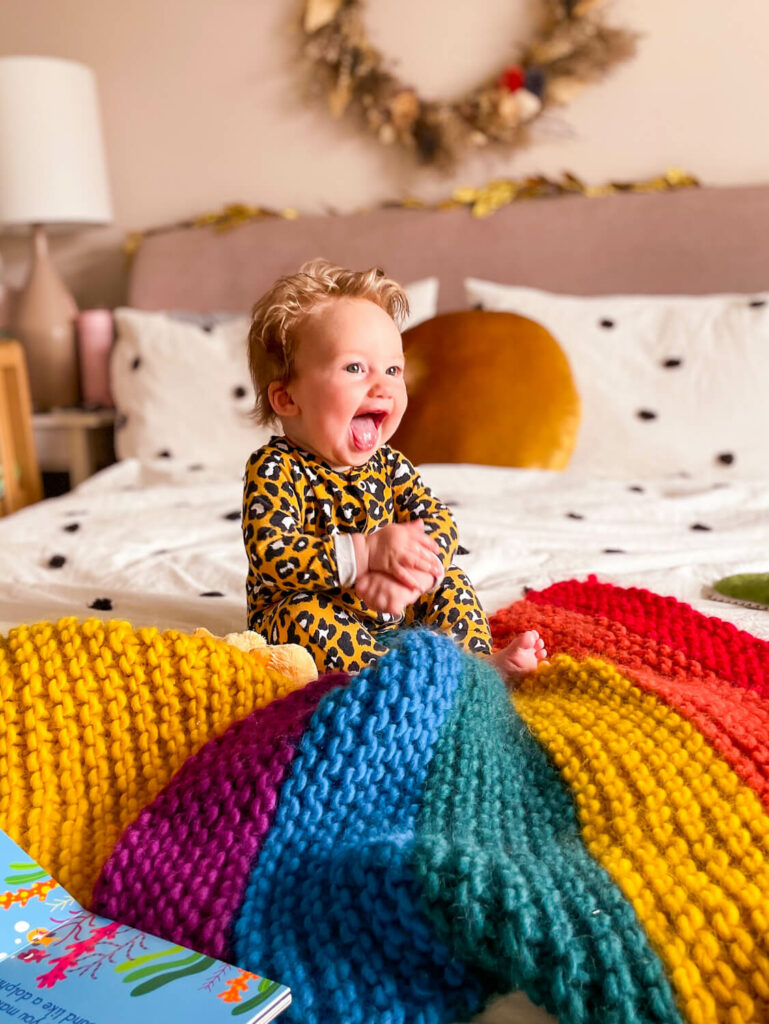 I live in Devon with my Husband Alex, our delicious Bebe Livi and bonkers Cockapoo Harry .

My grandmother taught me how to knit when I was 11. I wish I could say it was love at first attempt but that would be a fib - it took a few more years hard work and a degree in Knitwear to really appreciate it.
I now work with a small team (AKA The LAD's) based in beautiful Devon together we do all the knitting, packing and admin. I spend my days* hand knitting and pinching myself to confirm that I actually get to do this as a job!

*Most of my days, some are of course spent pulling my hair out doing admin & trying to find VAT receipts... those days feel very real.
"My favourite project is a quick one you can do in front of the telly"
I imagine you know by now but just in case – I create super chunky goodies; soft furnishings, knitwear and Christmas pieces as well as selling all the kit so you can have a bash yourself.  I love the tactility of making something so big and cosy and always wanted to hand knit but knew I needed to do it quite quickly, so using chunky yarn seemed a great solution to that.
We now use and sell a huge range of yarn from giant to mini all with the same exceptional quality and we design patterns for all of them so you can create LAD projects with every yarn.
Each of my products is designed with both style and comfort in mind. I love to create statement knits that bring a luxurious WOW factor into people homes and wardrobes.
Our aim is to use the classic art of knitting with up to date, stylish design to suit creative and modern folks all over the world.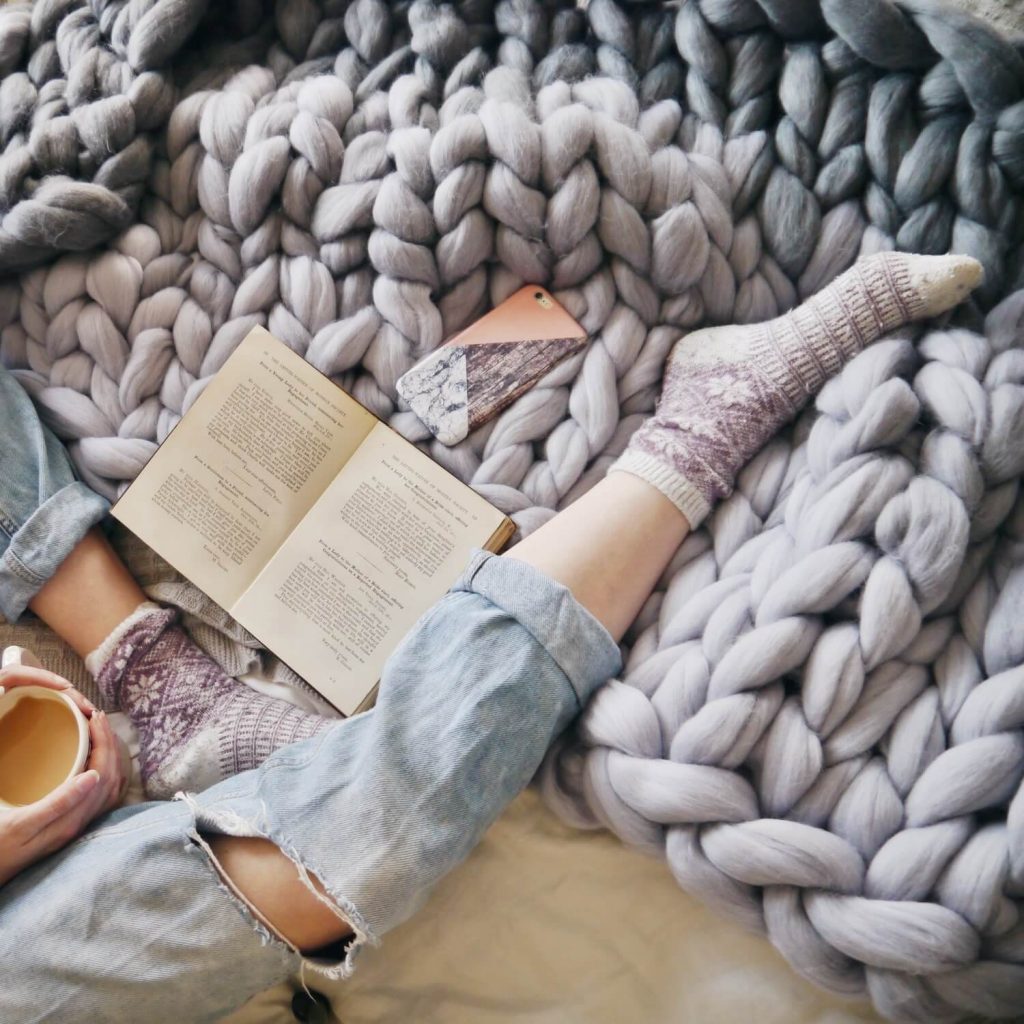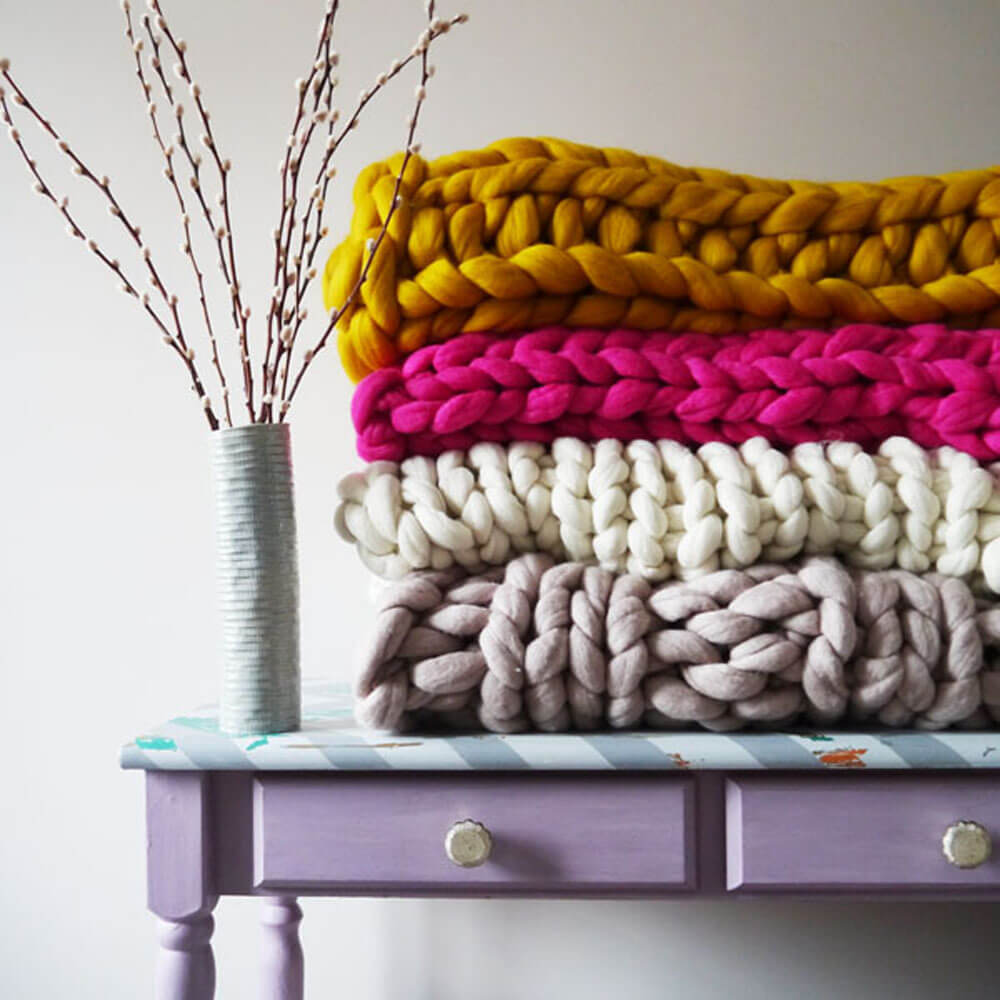 Please do have a browse & feel free to get in touch if you have any questions, or just fancy a chat.
Meet my tight knit team...
Without my incredible LADs, our knitting studio would probably just be me, sat on my deck with Harry and thinking of smutty knitting puns to post on Instagram. 
Helen is our Captain of Multitasking & Chief Operations Manager; She's in charge of customer communications (if you've ever messages or been on our facebook group you'll have come across our babe Helen.) She does a huge portion of our LADmin from product listings to marketing emails and fills our days with frivolity and joy.