About Me
I am Lauren Aston, and I design chunky knits.
I'm Lauren, the one holding the needles and basking in a room full of knitting. In the interests of getting to know each other, some quick fire things I love include – Dungarees, Harry Potter, tea & biscuits, staying in and colour coding things.
I imagine you're here to learn a little more about me but I'll try not to bore you with too many details (that's what the blog is for).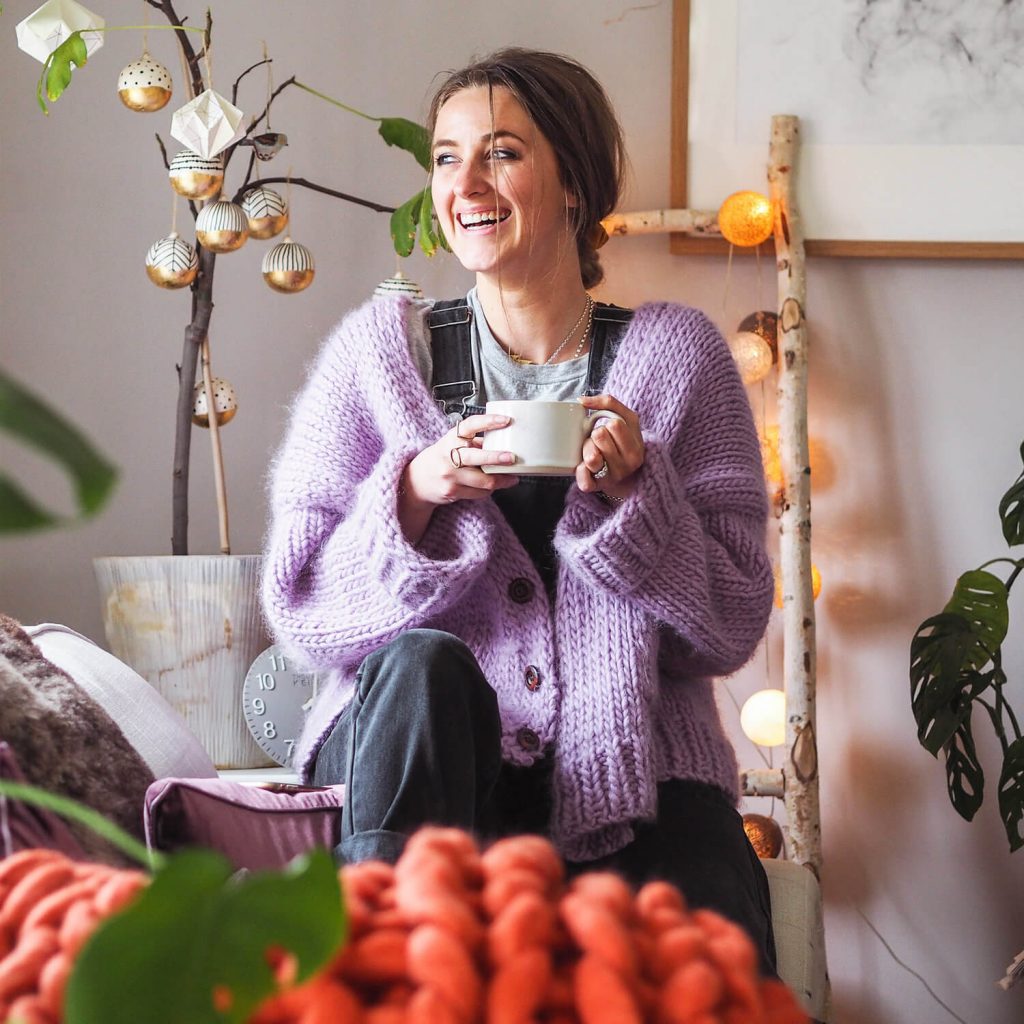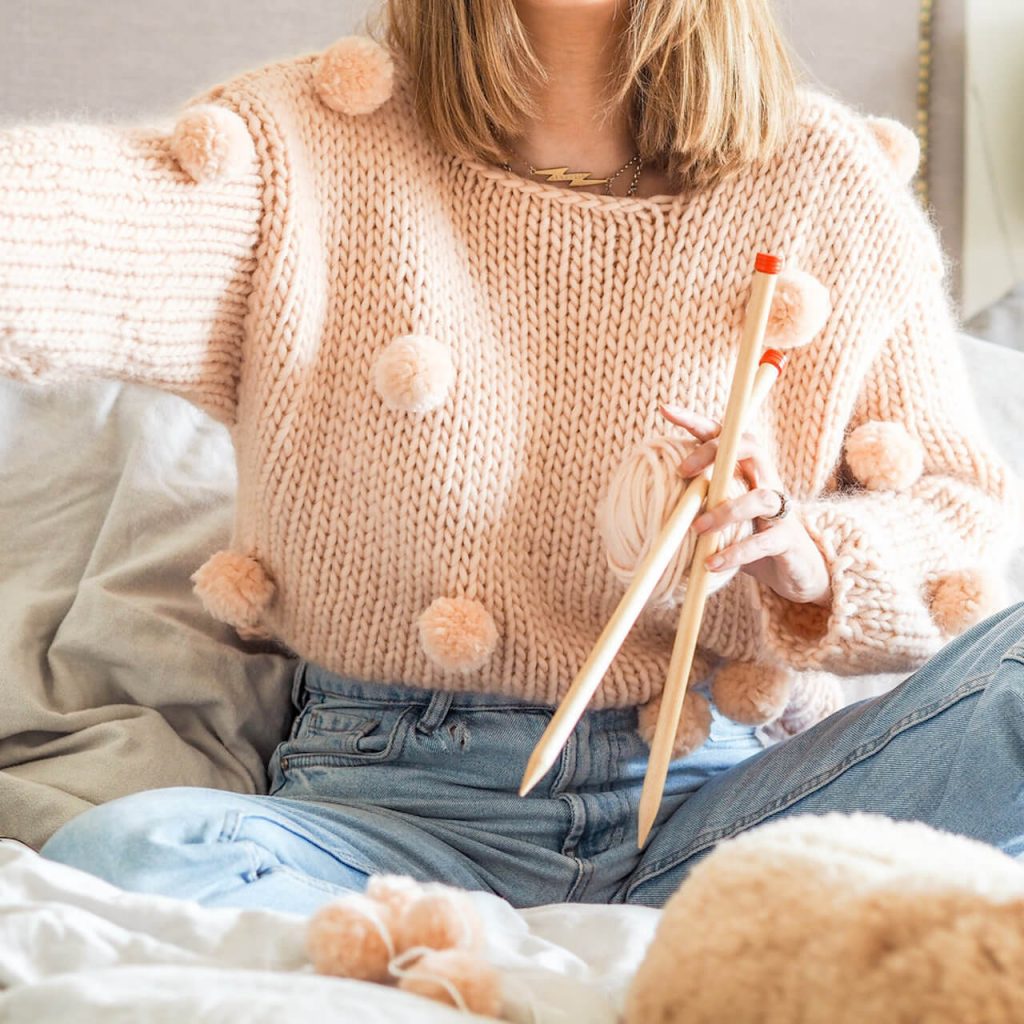 Knitting is the third love of my life (behind my dog Harry and husband Alex..) My grandmother taught me how to knit when I was 11. I wish I could say it was love at first attempt but that would be a fib - it took a few more years hard work and a degree in Knitwear to really appreciate it.
I now work from my studio in beautiful Devon with the help of my team of knitting, packing and admin wizards (there are 7 of us working away!) I spend my days hand knitting and pinching myself to confirm that this is actually my life.
"I love the tactility of making something so big and cosy"
I imagine you know by now but just in case – I create super chunky goodies; soft furnishings, knitwear and Christmas pieces as well as selling all the kit so you can have a bash yourself.  I love the tactility of making something so big and cosy and always wanted to hand knit but knew I needed to do it quite quickly, so using chunky yarn seemed a great solution to that.
The beautiful giant merino wool I use for my blankets and home furnishings is so big that the knitting itself is speedy, but the time consuming part comes after, when I hand process each item to help bond the fibres.
Time consuming as it may be, it is vital for both quality and to increase the lifespan of each product.
Each of my products is designed with both style and comfort in mind. I love to create statement knits that bring a luxurious WOW factor into people homes.
Combining the classic art of knitting with up to date, stylish design to enhance living rooms and bedrooms alike.
Please do have a browse & feel free to get in touch if you have any questions, or just fancy a chat.