You may have noticed things are looking a little different round these parts… well for the past 357 months (it feels like lol – not really, it's been about 6 months 😜) we've been working on a brand spanking new version of our website!
There are a number of reasons why we have wanted to update the site, mainly due to advice from our frankly, marvellous, web developers Studio Cotton but also because we wanted to add a few more features that our previous site wouldn't allow us to.
Because of the size of our site and the number of listings we have, it's taken a huge chunk of our time to go through it all and make the relevant changes – but we are so hoping it's been worth it!
From the outset it may not look that different to you apart from a few styling changes but we hope the whole customer experience will run a lot smoother now.
So the purpose of this blog is to introduce the new format and make you aware of some of the changes we've put in place. Please, please bear with us as we know there are some teething issues with the new site that we are slowly working our way through. If you spot anything that you think we may have missed, please do make us aware!! We have all eyes on the case but we know there are things that we still need to update.
Anyhoo – let's get on with it…

Well, apart from a sweet new colour palette and awesome font changes that the team at Studio Cotton styled for us, we've freshened up the format of the home page and all the listings too.
We've tried to make the information more accessible – so you'll see on each kit listing more of the info upfront rather than hidden in tabs. We've done our best to make the descriptions more succinct as well as reducing the volume of images too. All these changes we are hoping makes your decision to purchase even easier 😉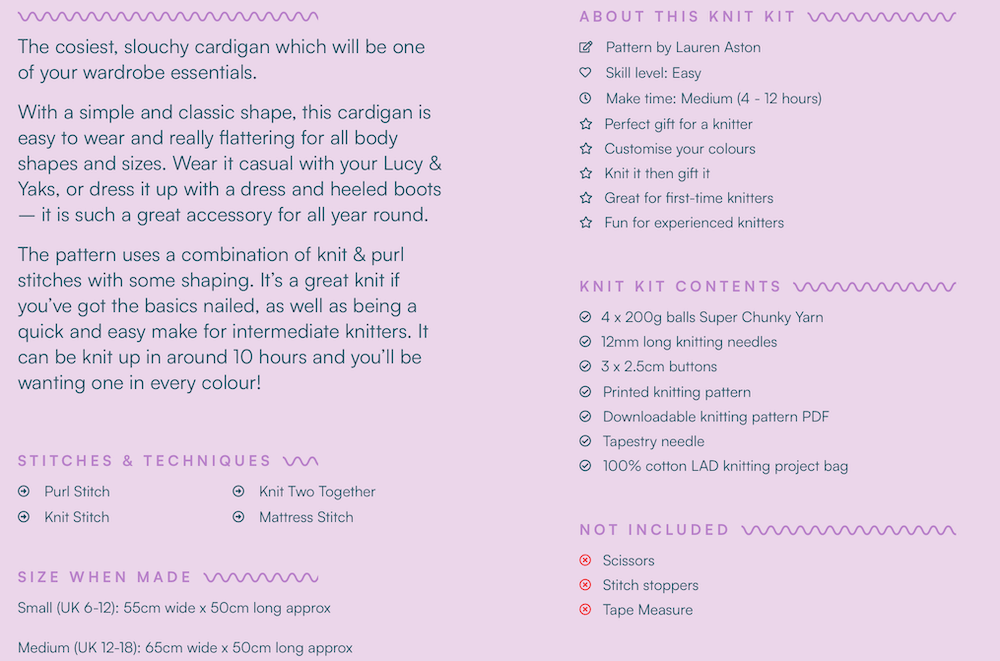 The main changes we've made on the kit listings are with regards to how you order your kit. We've created sizing charts (on the variable kits only) so you can select how many balls of yarn you would like for your kit. So regardless of size or length, you can request a kit size to suit you. 
We've changed the needles option too – you'll notice that now you select to remove needles rather than to add them. This is because the majority of kits are purchased WITH needles, so we wanted full transparency in the full kit cost initially, rather than adding more products to the kit and the price increasing. If you've already got the needles then just click the box to remove them and the price goes down.
You'll also see on the pattern listings, we've got links to where you can purchase supplies, as well as where to order the kit instead.
In all our kits moving forward our 200g Super Chunky yarn comes in balls. This is because looking at our data, the majority of you pay to have your yarn wound. So again, we wanted to make things easier for you all round and we're winding all of it from now on!
*All our yarn listings still come in hanks as standard, and you still have the option of having them wound into balls – it's only the kits that come with balls pre wound.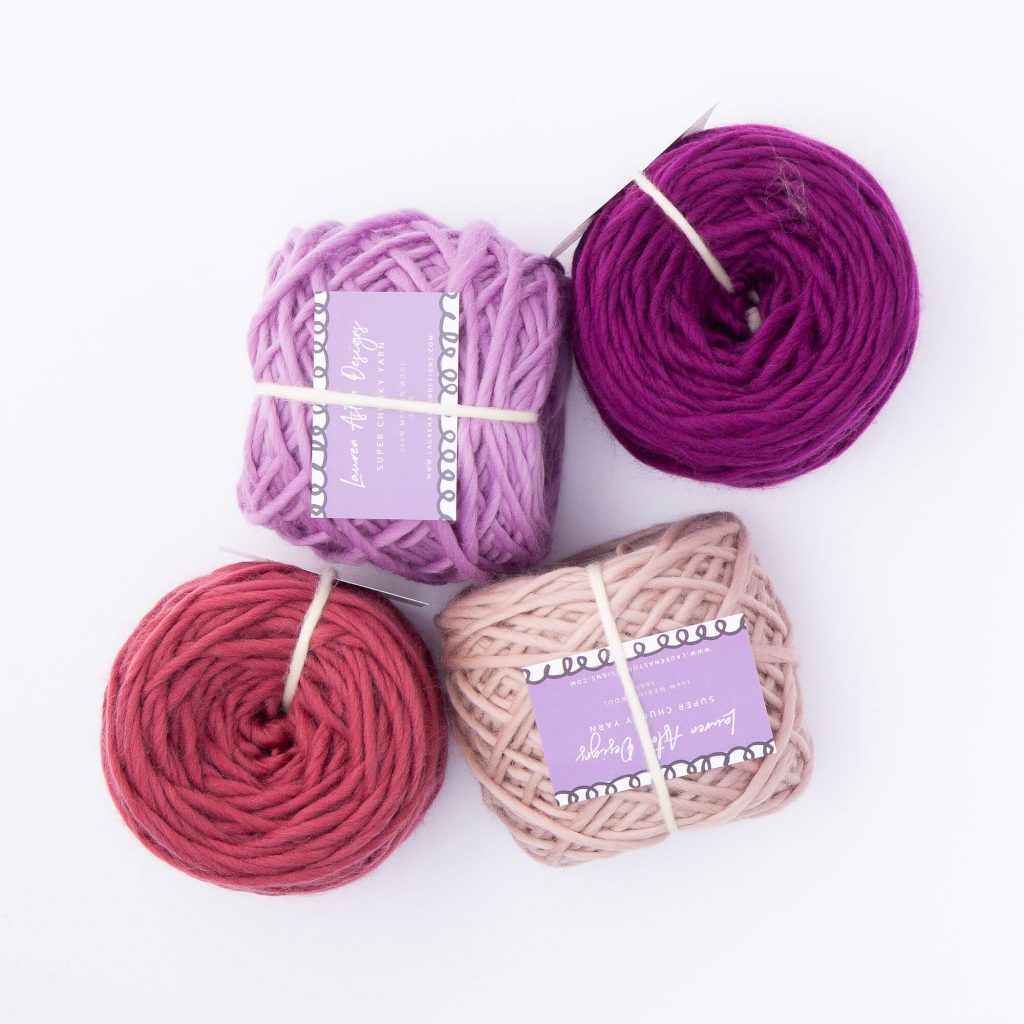 We're hoping that with all the changes, what it means is that the price you see is the price it is. It can only go down – if you take the needles (or any additional items such as cushion pads) off. 
We have a lot of feedback from customers which we have taken on board with regards to the listings and we really hope the format we've chosen addresses all that feedback. 
It does mean that from the outset, things may look a little more expensive than on the previous site. The reasons we've mentioned above are part of this, but we have also raised our prices slightly across the board. Our costs have increased steadily over the last few years and it has been a while since our last price increase. Unfortunately we can't absorb those increases any more 🙈
So as an introduction to the new site, and as a thank you for sticking around, we've got 10% off until end of day Monday. This is site wide, apart from already reduced items such as our 3 for 2 patterns, and our subscriptions and gift cards. Please use the code YAYNEWSITE10 at checkout to get your discount.
We really, really hope you love the new look – please do let us know, and also if you notice anything that looks out of place or you struggle with any ordering please do email us and we'll get back to you as soon as we can.
Thanks so much gang – you're the BEST!