Spooky season is upon us. With just over a week to go until the big night, we thought we would highlight five indie spook-tastic treats that have come to our attention this Halloween. We hope that youuwooouuu love them!
1. First up the Wick + Wonder Pumpkin Candle, the perfect accompaniment to a cosy, knitting night in. With hints of pumpkin, brown sugar, cinnamon, orange and clove, sounds dreamy right? Wick + Wonder hand pour their candles in Bristol with plant-based soy wax and high-quality fragrance. Each candle has around 35-40 hours burn time, hmmmm that's a lot of time to complete your knitting projects!
2. If you have little ones you may have seen our Pumpkin Munchkin knitting pattern. But if you haven't quite gotten around to knitting one this year we have found this adorable Halloween top from Fred & Noah. We are particularly vibing with the Glow in the Dark 'I'm here for the treats' Top. Husband and wife team between Fred & Noah produce their luxury kids collection from the UK and everything is so soft and lovely for your tiny person. Check out the rest of their range as well!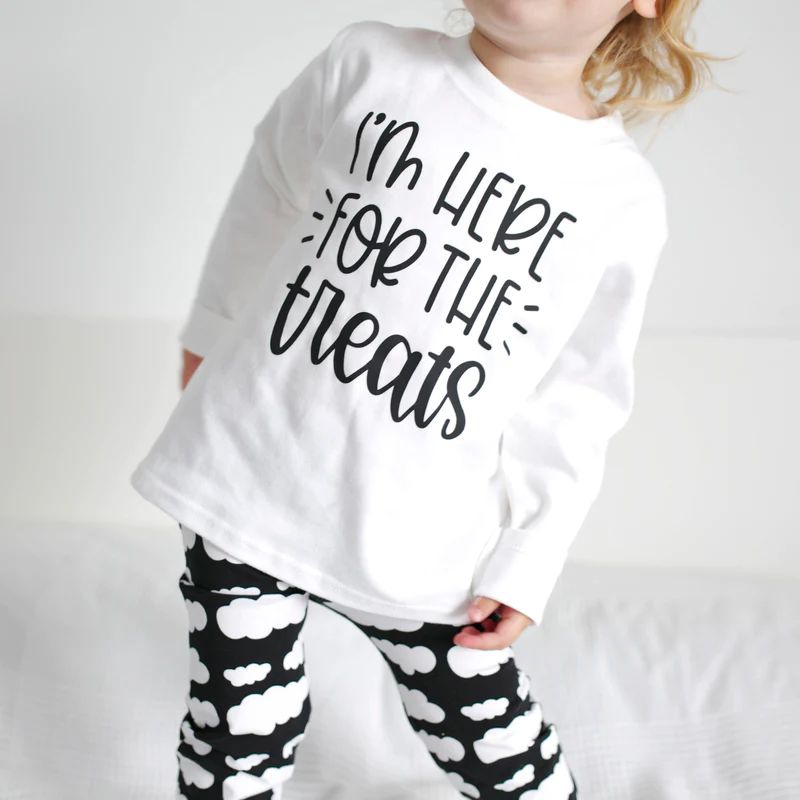 3. Prepping for trick or treaters or maybe just an evening to treat yourself we are 1000% getting our hands on some of Cake or Death Halloween Pumpkin Spice Brownies. Obviously the brand name itself if naturally very well suited to the season. These delicious autumnal brownies have been spiced with a witch's concoction of cinnamon, mixed spice and ginger, then swirled with blood-red lotus Biscoff. To finish off the trolls in the bakery have hand-baked creepy ginger biscuits. If you are local to Exeter you will find the wonderful bakery at the top of Fore Street but don't fret if you are further afar! These delicious goodies can be posted to you up until the 31st October.
4. Not feeling a full on costume, our good pal Rosie Johnson Illustrates has some awesome Halloween accessories this year. Maybe you fancy fashioning some Mummy Halloween Earrings or would rather mix them up with the Halloween Monster Mash Up Collection. They truly are spectacular and we encourage you to take a look at her whole range of pins, necklaces and earrings. Rosie is also based in the South West and she specialises in silly, funny, sometimes political, often feminist cards, prints and accessories. Everything is eco friendly and the accessories range is made from recycled acrylic or sustainably sourced wood.
5. If you have kids to entertain this Halloween. Incy is coming to the rescue with their super cute Halloween craft sets for little ones! Choose between the bat, monster, mummy or skeleton kit to channel some of that excitable energy into something creative, well for at least half an hour. Incy is a small but mighty brand based in Devon and everything is designed and illustrated by the fantastic Els. Incy is a super proud dyslexic owned company and they work to share the love, honesty and craziness that goes along with dyslexic joy.
Whatever you are up to this Halloween, we hope it's a good one. Any more spooky suggestions then drop us a message on Instagram and we're share some more!