Hello My Loves
I thought I'd come at you with a free pattern this week. It's a super simple beginners pattern for a headband that I whipped up the other evening in about 30 mins so it's a brilliant quick project, perfect for using up left over yarn. I'm calling it a spring Headband but I'm not gunna lie – I'm clutching a little bit. I wanted to give you a free pattern for Easter but can't bear to knit a rabbit or stuff a knitted egg so I'm making this fit the bill by titling it 'spring'… rest assured you can wear it any time of year.
Boss the Basics
If you're new to knitting and need some help with the stitches then there's loads of help and advice on the Knitting Knowledge page… (there's also basic knitting instructions included in the pattern).
What You'll Need
I'll be releasing a knit kit for it soon so it all comes in one beautiful package but if for now…
For the headband you'll need:
A Tape Measure (to measure your head)

Approx 40g Super Chunky Yarn by Lauren Aston Designs
It takes about 30 minutes and is for any knitting ability – from absolute beginners to learn down to experienced knitters (It'll likely take about 1.5 hours for a brand new knitter)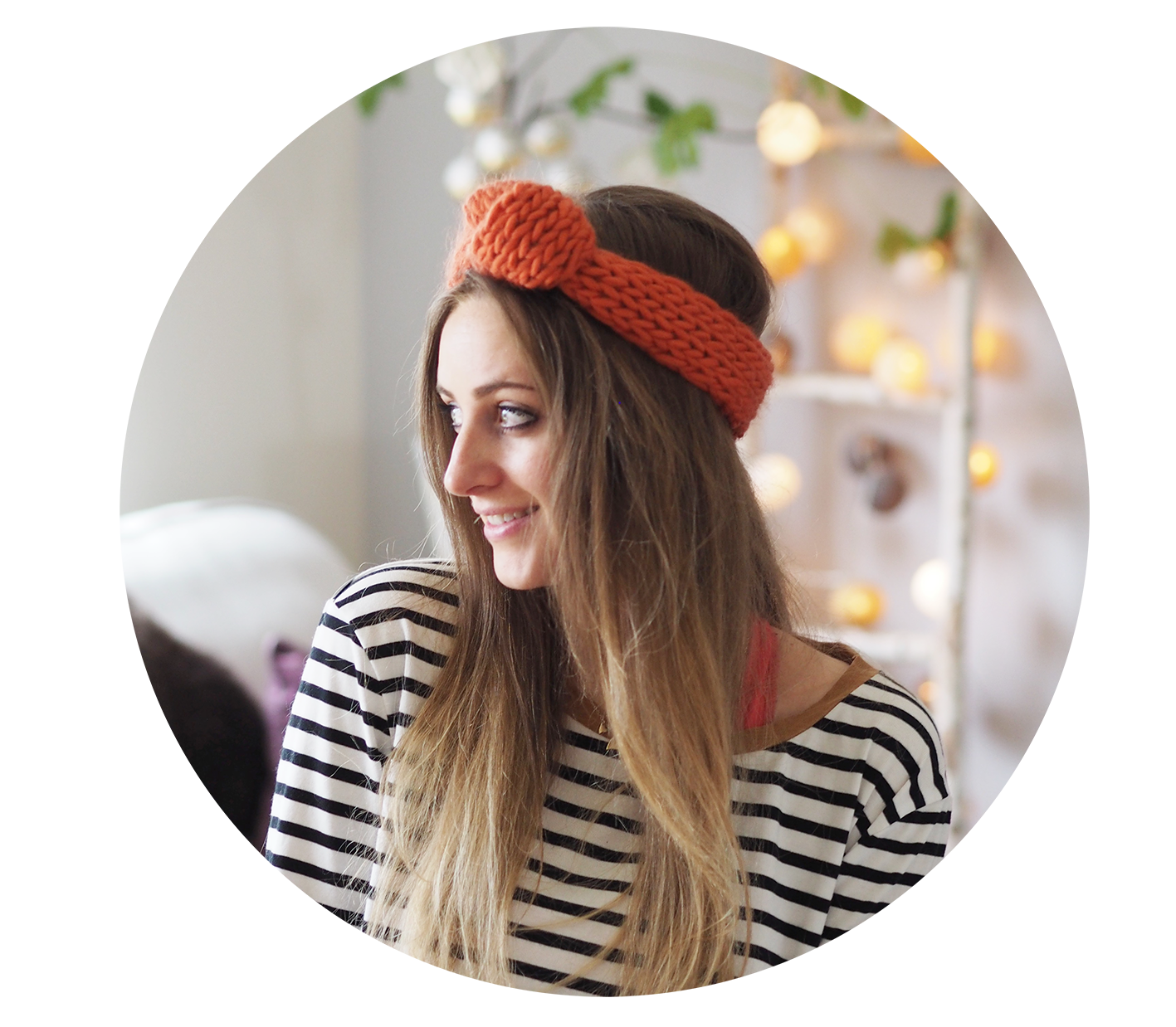 In return
In return all I ask is for an email address so that occasionally (on the rare chance I remember) I can drop into your inbox with news/offers/updates. You can of course unsubscribe at any time if it's annoying/not your thing.
Happy Knitting
Hope you enjoy the pattern m'darlin's let me know how you get on, I'd love to see you in your spring Headbands. Take Care,
L x