How ARE you?! Things are all good here at LAD HQ – we may not be too busy with orders (now the sun's out the knitting seems to have slowed down) but there's loads going on behind the scenes.
Last week we had a Christmas photoshoot for a well known lifestyle mag 🙊🙊 so we had to decorate the studio as if it was December, and we loved it! It's probably illegal to say the C word here in June, but as it's our most favourite time of the year, it was so lovely to have a little taste of it, just for a day!
As well as that we've been test knitting lots of new patterns and making plans for launches over the next few months – this is usually our most quiet time for orders so it gives us chance to prep loads for later on in the year. And we're bursting to share more, but until it's all finalised we're keeping schtum!
Anyway, on to the blog – this week I wanted to share some of our favourite knitting accounts we love to follow on Instagram. You probably know of lots of these, but if you're anything like me, your search page is full of new suggestions of accounts to follow, so here are some of our suggestions! Please do share your favourites in the comments, I am ALWAYS looking for new yarn inspo!
Some of our favourite knitting accounts we love to follow on the 'gram...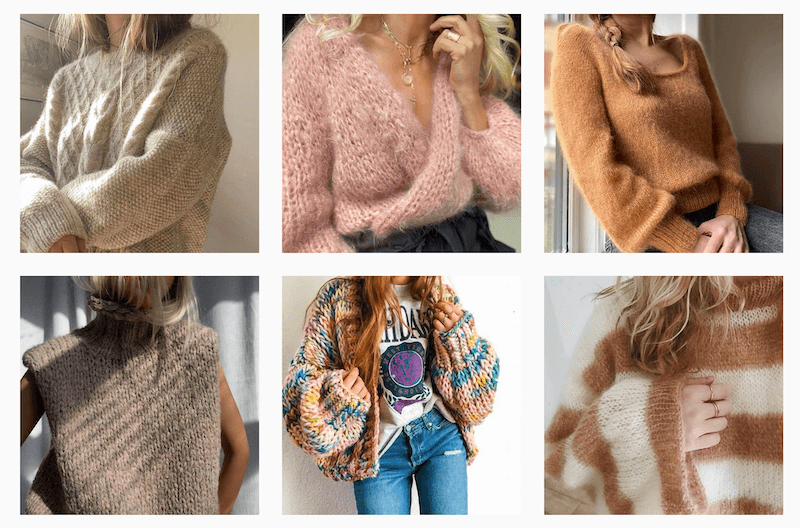 Phew! That's enough to keep us going for a bit I reckon. Please do let me know your favourites and I'll add them to the list – because we always need more, right?!
Bye for now,