Hello you beauties!
How's your week fairing so far? I'm still on cloud nine about Christmas' imminent arrival. The Santa Hats are starting the leave the building on mass and I honestly can't tell you how grateful I feel for your support and orders. Every year I panic about whether everyone will be bored of 'me' (and by extension, my products) and the team roll there eyes at me and my worrying (in a kind and loving way….I think :p) and then November comes and it all falls into place. I'd be lost – and out of a job – without you so thank you, SO much for showing up for me. Speaking of which, it's only about a week (OMG WHAT?!) until our open studio, I'm working on goodie bags, refreshments and decorations at the moment and we'd blinking love to see you there!
Subscription Boxes
Back to today and we're talking all things subscription treats! Box 4 of the Seasonal Subscription – the last box of the year – left this week and thanks to so many wonderful and generous small businesses, we were able to put an extraordinary selection of treats in! As always, we've taken pictures of the treats so we could share them with you. If you're looking for some inspo for Christmas presents, these businesses (and the businesses featured in my previous blogs – linked below) are a brilliant starting point! Please do go and have a mooch to see if you can do some of your Christmas shopping with them!
** I should also note – Not all of these goodies went out in this box, we're saving some for the Surprise Subscription box next month, which is an absolute CORKER of a colour. If you fancy singing up for the surprise sub there's still plenty of time! It starts at £28 for 2 hanks and arrives every other month…
Here are some of the beautiful treats in the November and December boxes, all details and links to makers websites are listed below …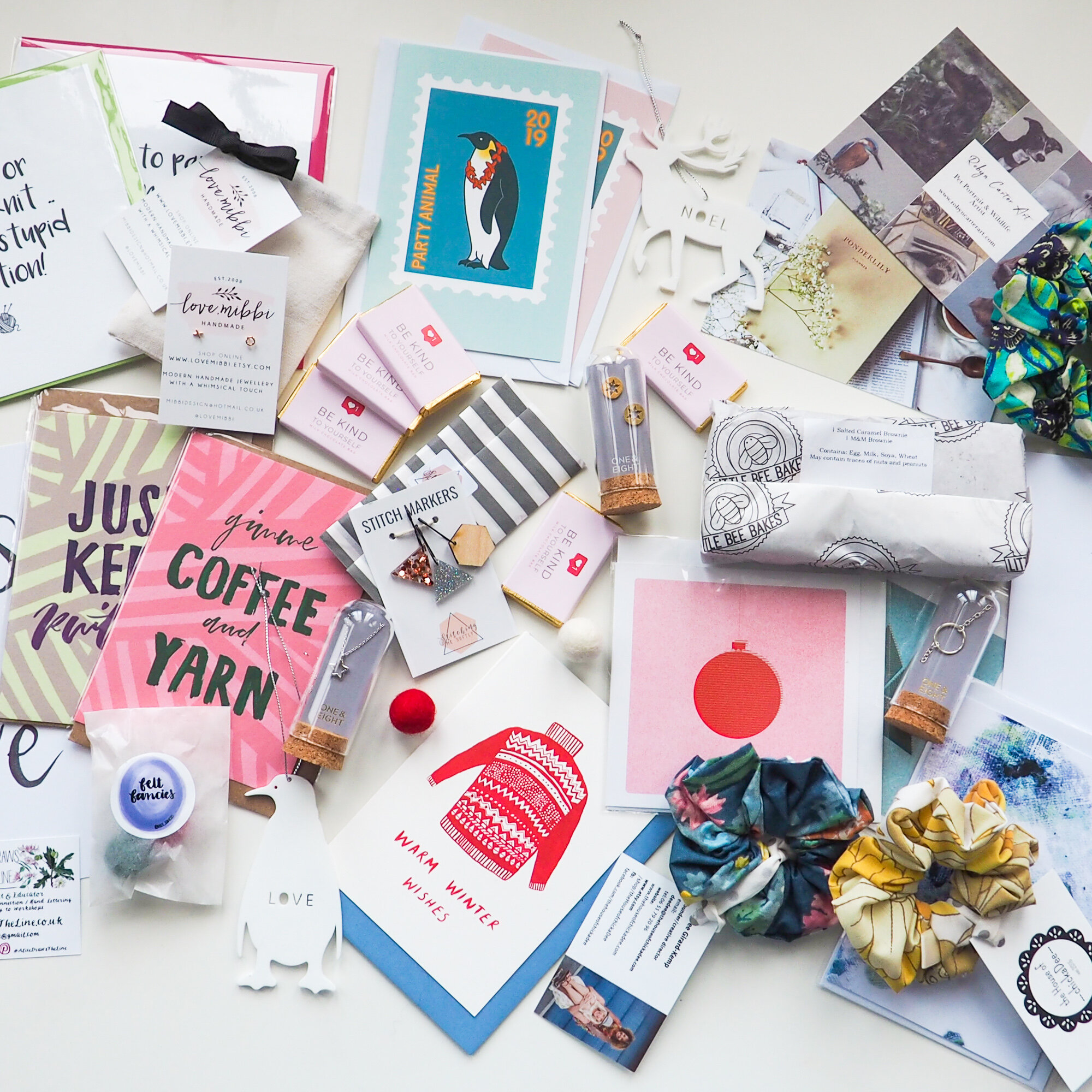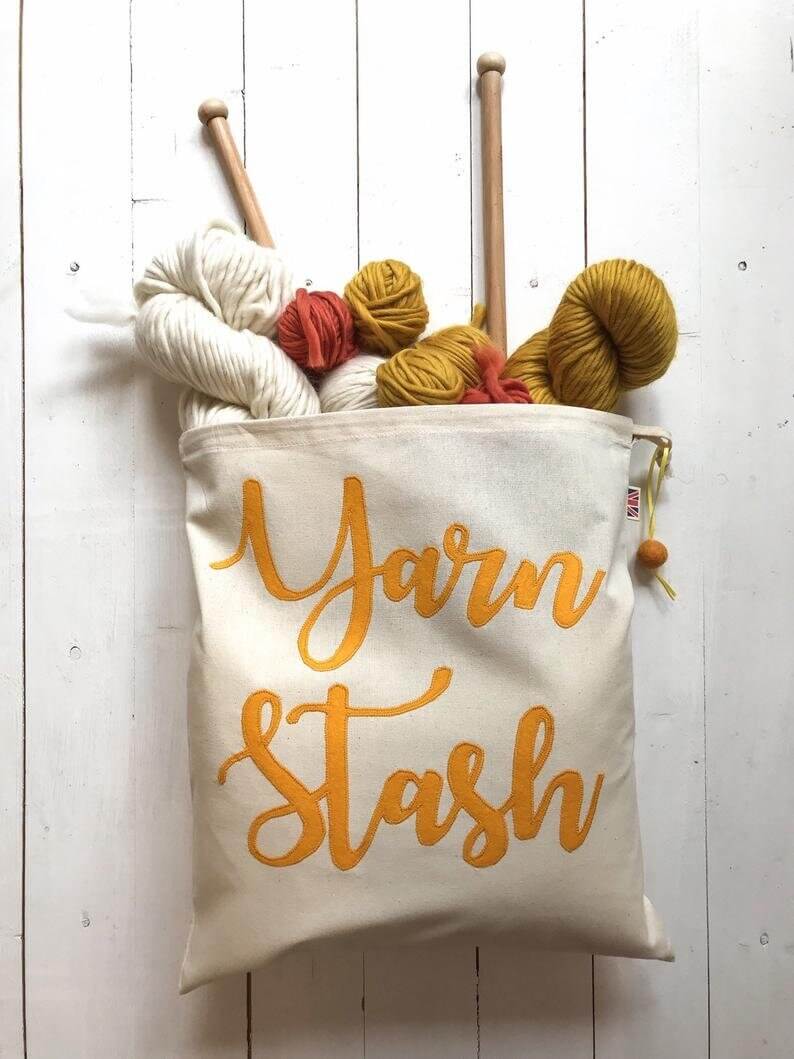 We were also so lucky to have a selection of these AMAZING 'Yarn Stash' bags by the wonderful Emma from Cheeky Sew & Sew – Emma gave us a limited selection – all in different colours – to put in some boxes and then flyers with a discount code so anyone who didn't get a bag can order one with a special discount!
I know!
It blows my mind every time we get parcels in the post for our sub boxes and I'm SO delighted that so many businesses have told us that they've benefited from this partnership….after all, there's no point doing it if it doesn't help! The idea has always been for it to be a way of introducing our lovely customers to other brands so I'm delighted it's worked so well until now. We'll continue to do it for as long as businesses want to be included and customers enjoy it. If you're a brand who'd like to pop some items/flyers/discount codes into our boxes then you can get loads more info on our Working Together page.
Need More?
You can subscribe to either of our sub boxes or you can now give a 3 box subscription as a gift (a one time payment that we'll send in the new year)
And if you want some shopping ideas: