What a Weekend
The Contemporary Craft Festival has been and gone again and I'm still not over it. It's honestly one of the best weekends of the year for me. I ABSOLUTELY LOVE IT. In case I've not said it enough – it's the reason I wanted to start my business back in 2014 when I visited. The incredible work and mainly the passion and community that shone from the event and everyone involved with it made me want to be part of this world in my own way.
The Marna Lunt
This year I had the absolute PRIVILEGE of assisting THE Marna Lunt. I've adored Marna's work since the moment I saw her at the CCF In 2014. Since then I've slowly managed to ingrain myself into her life and harass her into being my friend. I don't love doing shows myself (as in, with my own work), I find it a bit too much pressure and also knitting is often considered more of an Autumn/Winter activity (I know, mental) but I jumped at the chance of helping one of my pals whose work I love so very much.
We spent 4 days in a marquee laughing until we cried and drinking, shopping and admiring some of the most incredible contemporary crafters and artists in the country. I mean really, how is this my life?
If you aren't familiar with Marna's work (what are you doing with your life?) Get on over to her instagram and website to have a good look, she's the most talented 'thread painter' EVER. She trained as a fine artist and now translates those skills into embroidery, effectively painting with the threads. Her work has amazing depth and is always packed full of colour, in case you can't tell….I'm kind of a fan.
This Frida Brooch is one of Marna's pieces that I got last year. SHE'S SO CLEVER!!!!
Let's see then!…
I thought I'd share with you all the photos I took over the weekend, there's a real mix of incredible craft, outfit pictures and Behind the Scenes (that's what I'm calling drunk pictures)…
Here's a selection of pieces I loved (info below each pic and click on the pictures to visit the makers website)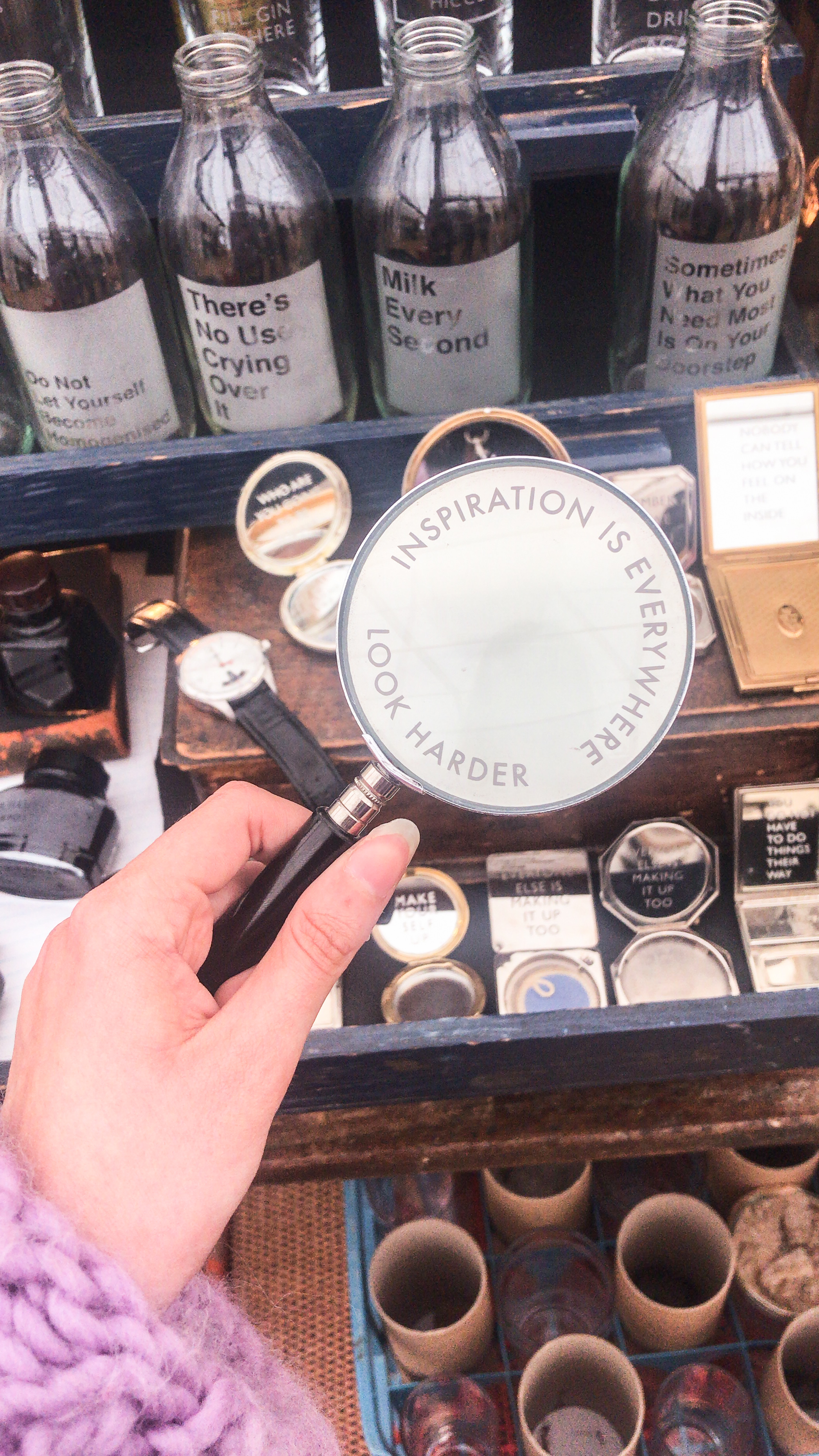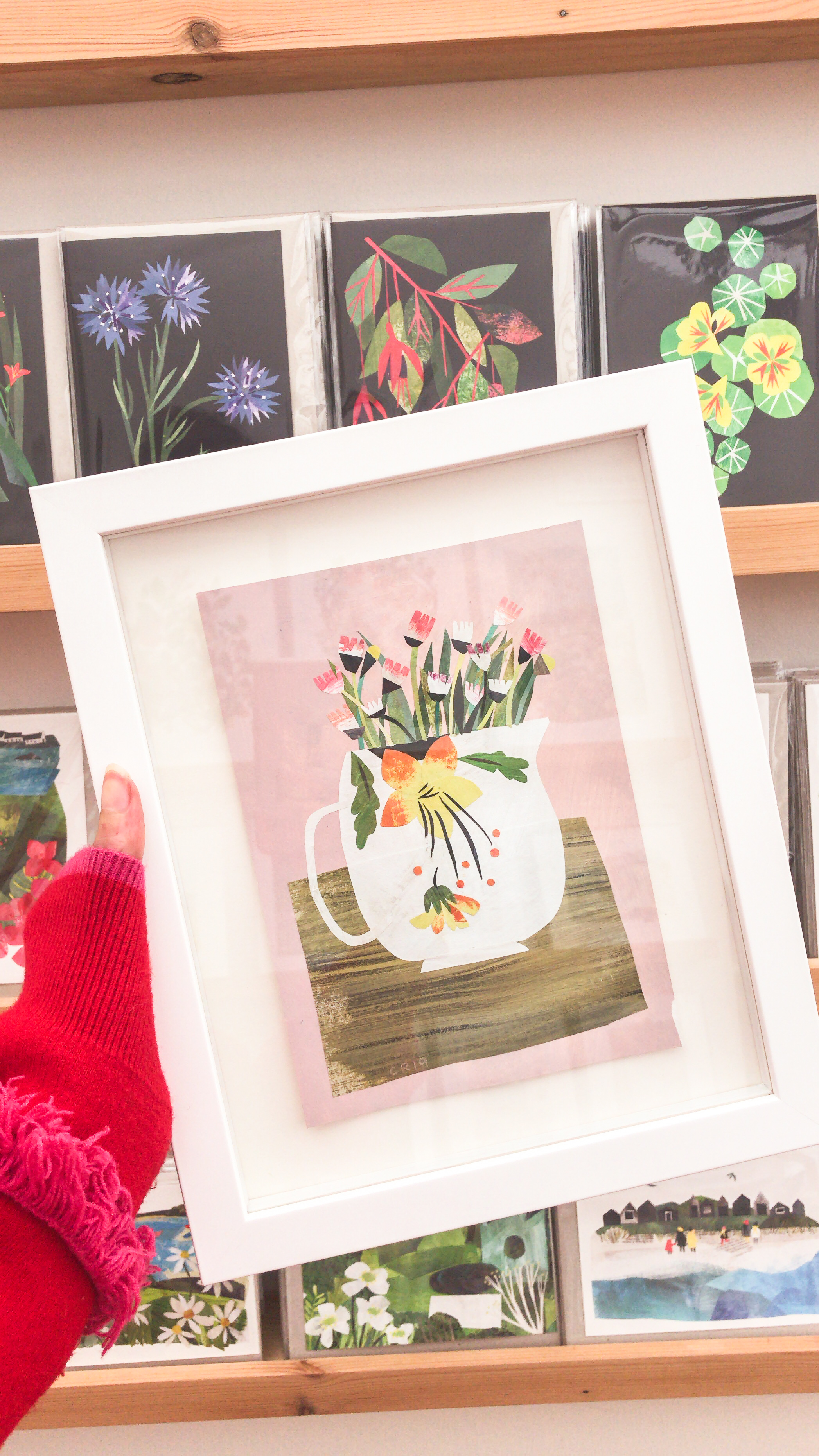 Behind The Scenes
I basically spent 4 days hanging out with AWSOME people so couldn't go without a few snaps. I was trying to 'assist' everyone (I really like being useful haha) although think I was probably more in the way than useful.
(again, click on the picture to visit their websites – they're all super talented awesome people)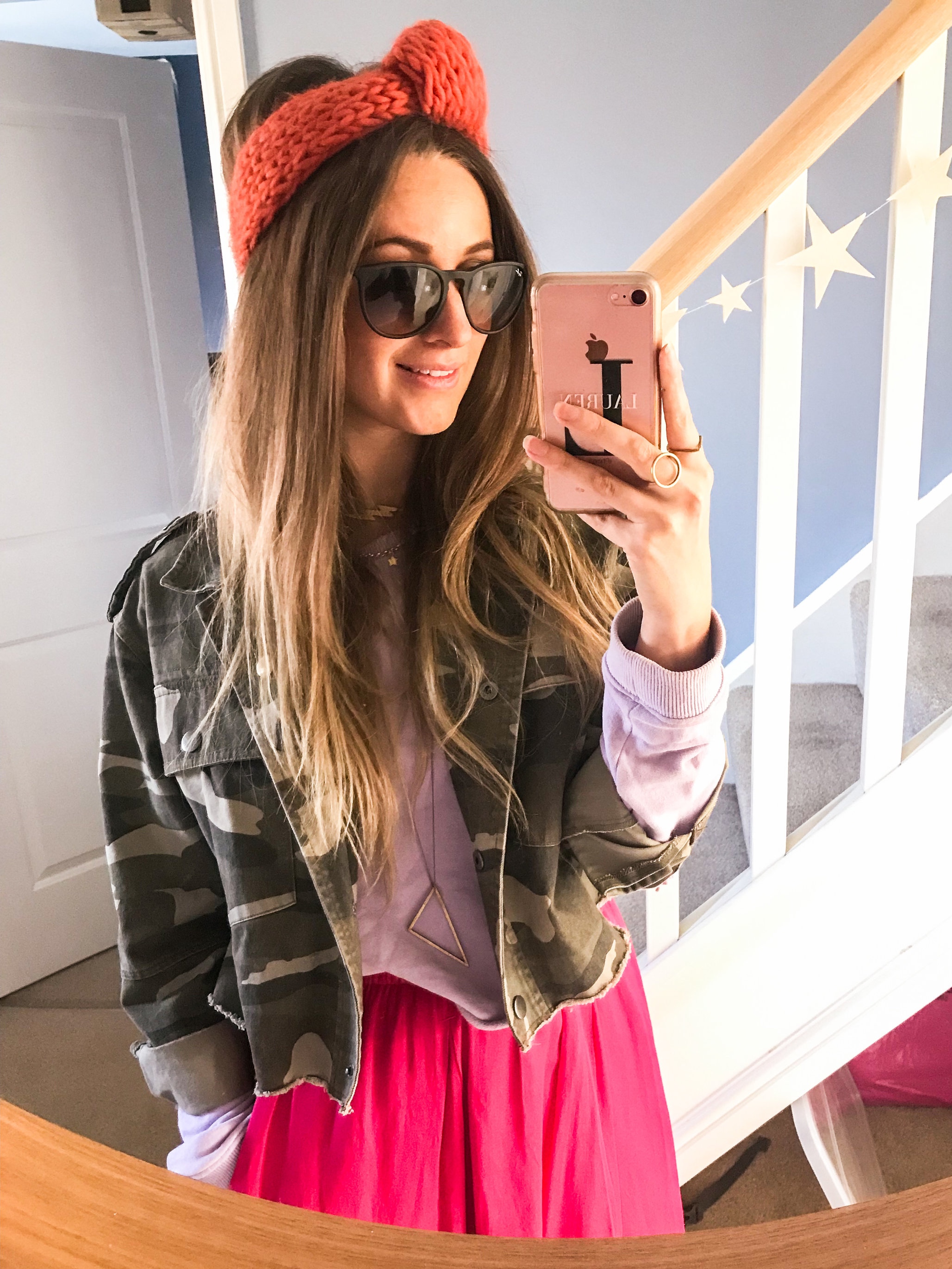 Outfit Pic from Saturday, I named it 'No Such Thing As Too Much' (don't look at the mess under the stairs) Long Necklace and rings by Clare Elizabeth Kilgour , Short (lightning bolt and stars) Necklaces by Chambers and Beau Jewellery Phonecase by Koko Blossom (gifted) Headband by Me – available Ready Made or as a Knit Kit Skirt (old) Jigsaw Jacket and Jumper (old) Asos
Things I bought
Well, I can't pay my mortgage for a month but it was impossible to resist the incredible work available (that's what I'll tell the accountant too) so here are some of the bits I came home with….
James Green – Printworks
James is such a brilliant person and an amazing artist. He's a lino cut and screen print artist who creates mainly landscape or Donkey prints. Linocuts by nature are limited editions which makes them even more special and he has an incredible eye for composition. The image on the left is the Donkey lino print I came home with and the image on the right is a lino cut he is starting from the photo next to it. He said he found it interesting how the image itself isn't particularly interesting but when you select parts of it to print it becomes something else….
Clover Robin
I love all of Clover's work, on Thursday night before the show even properly began I stepped into her stand and knew I wanted this beautiful original (lucky I did as once she 'red dotted' it everyone was asking about it! She is a super talented illustrator and collage artist. Each piece is created by painting the paper and then cutting it out to collage it…..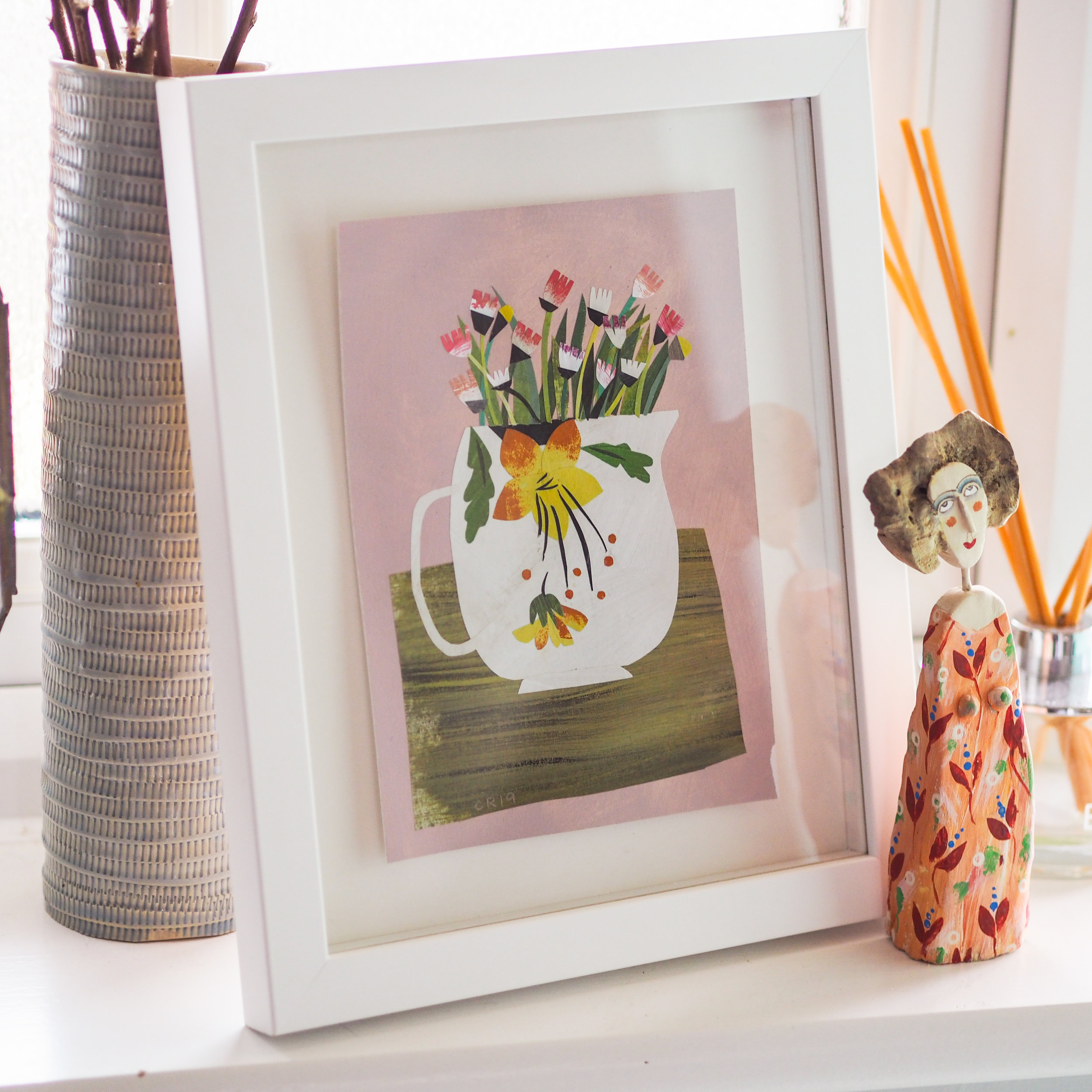 Ken Eardley Ceramics
I completely adore Ken's work. The longer I look at it the more I love it and the more I feel desperate to own. I was lucky enough to be treated to this fabulous vase by Marna Lunt (I was going to buy it myself but she snuck in before me and got it as a gift to thank me for helping her (completely unnecessary as I was clearly having the time of my life!) I then also bought 3 of Kens mugs – one for each of us (Me, Helen and Sally) in the studio. I've not got a picture of them (as I'm lounging about writing the blog from home today) but I'm sure they'll appear on my IG stories VER ver soon if you want to see them. Below is my vase, it's shaped like a (flat) mug at the front and on the back is a small vase, perfect for just a few blooms.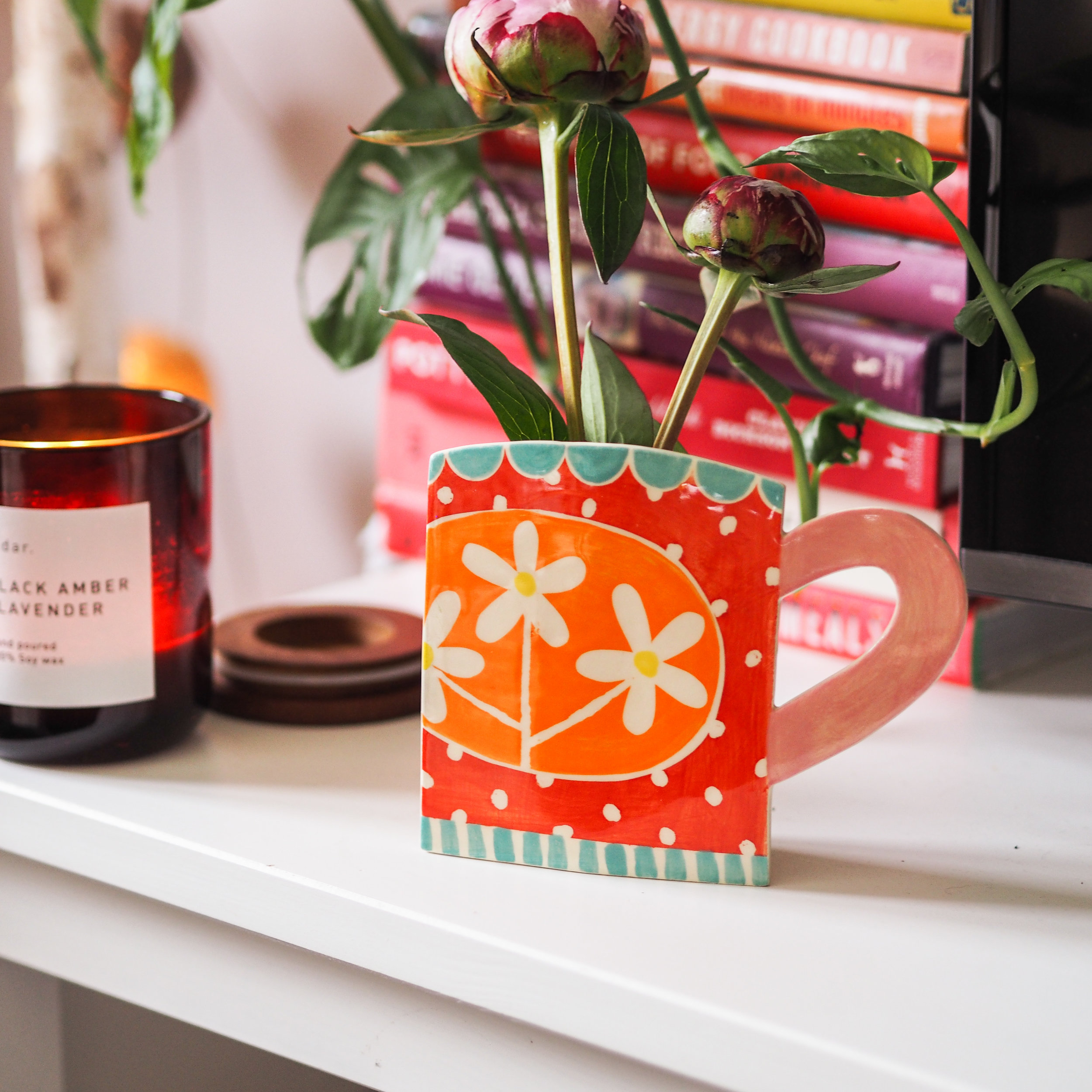 That's a wrap
I did buy a few other bits and pieces, some prints and fabrics etc (and LOADS from Marna) but I won't show you everything today because you probably don't want to be here ALL NIGHT. Instead, I'll leave you with the last few pictures of Me with my 'mums' (I've been confused for both Helen and Marna's child now so it's only natural we marked the occasion with some Mothers & Daughter images…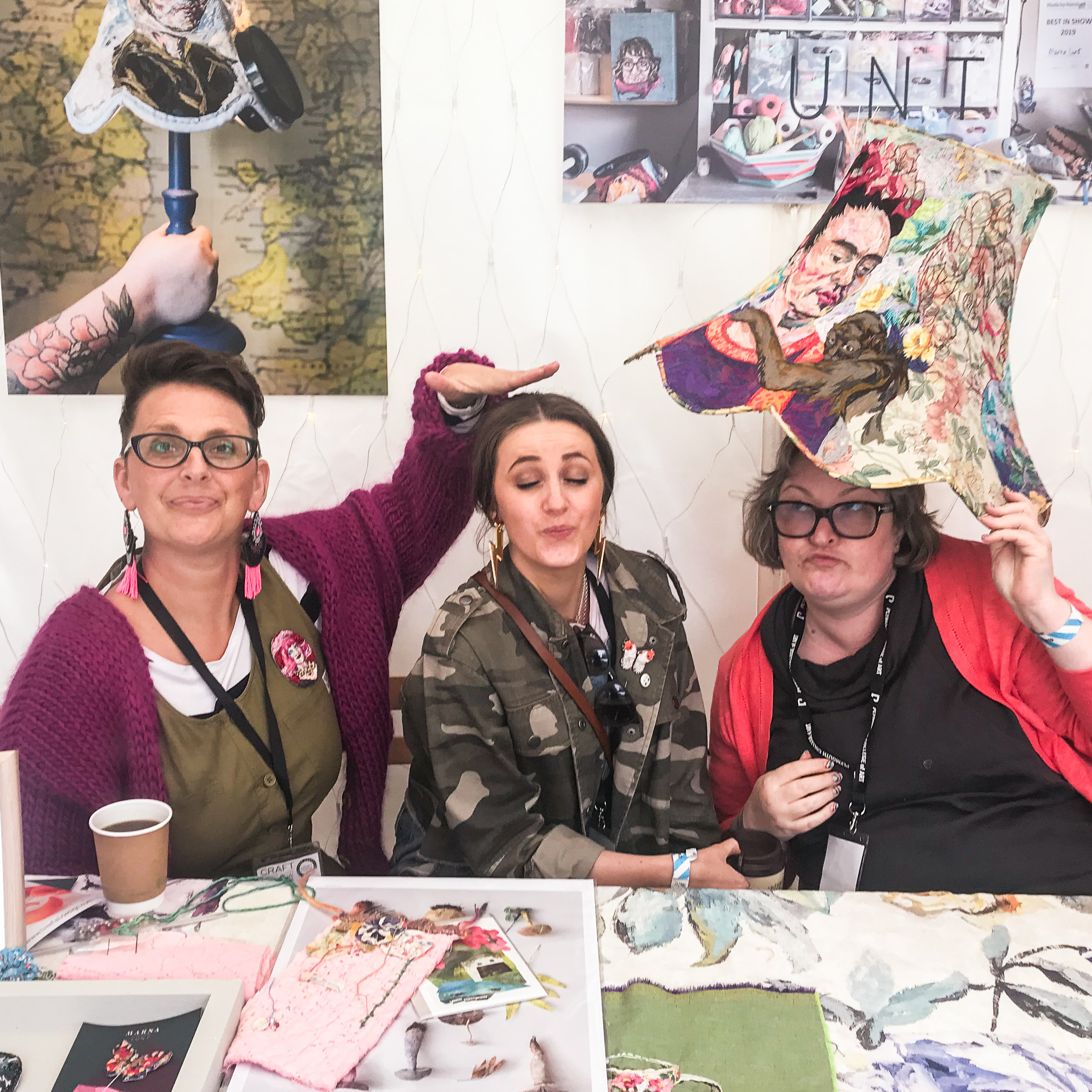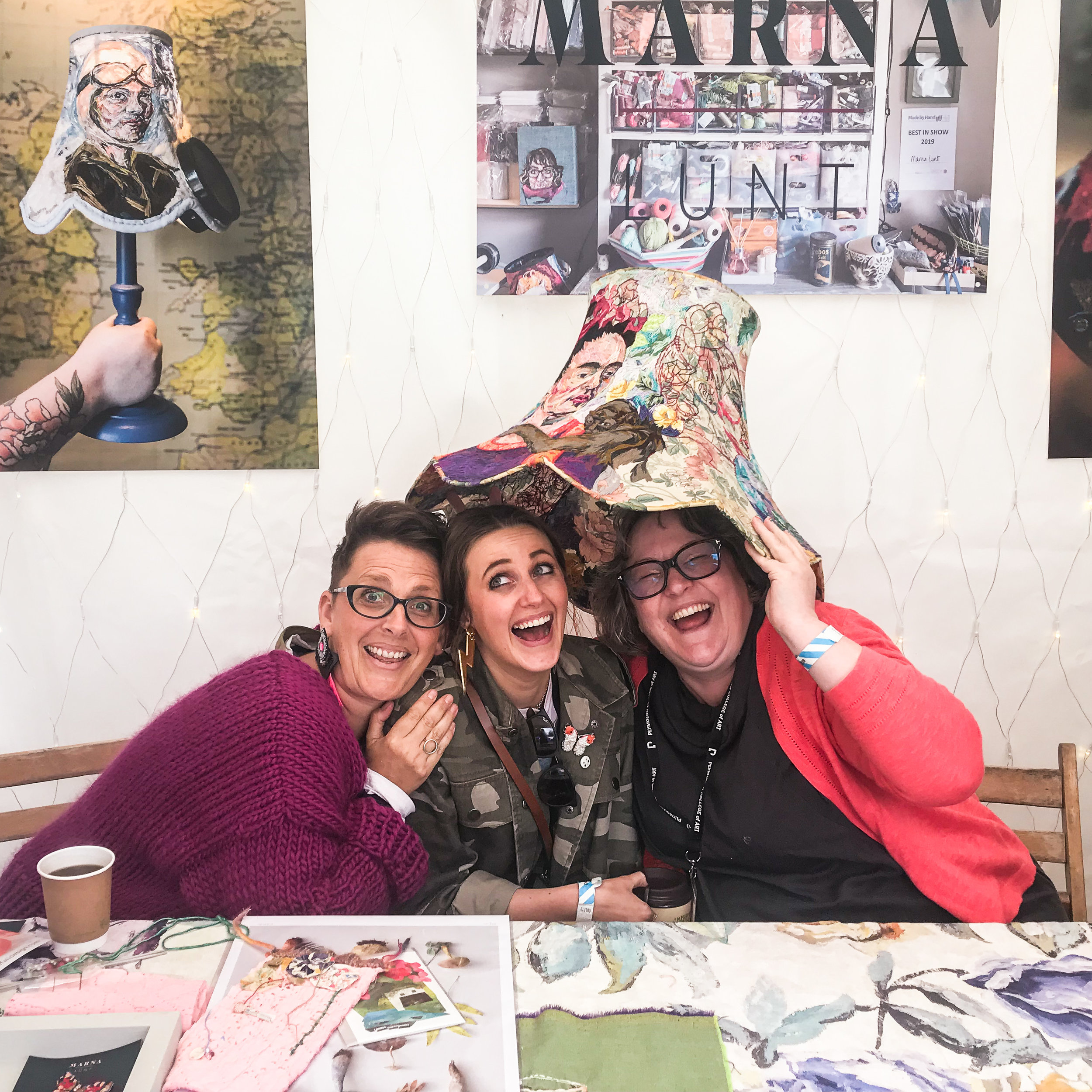 See you next week!
(When I have a SUPER EXCITING announcement!!! – I honestly can't wait to tell you, have your diary ready, I'm going to be giving you a date for it!)
Take Care Pals,
L x