This weekend, both Lauren and I did our usual Instagram browsing (separately!) while sat in the sun, and unbeknownst to each other, ended up buying exactly the same fan by La Basketry (pictured above)! It is part of their new Summer collection and so will now obviously be part of the standard LAD uniform while the sun shines
It's important to both of us to shop small, but on the first Saturday of each month it's Black Pound Day, which is a day that we are all encouraged, where possible, to spend our money with Black owned businesses.
Why have a Black Pound Day?
Black Pound Day was launched on 27th June 2000 as a way to raise awareness and support to the thousands of Black owned businesses. In the UK, Black businesses contribute between £25-32 billion to the British economy annually, and yet Black entrepreneurs are more than twice as likely to be denied a loan than their White counterparts. In addition, Black-owned businesses receive just 1% of venture capitalists' investments. 
Music artist Swiss is the founder, who had the idea back in 2007 and brought it to fruition last year, says:
"Our mission is to address the economic inequalities and imbalances affecting Black businesses and entrepreneurs in the UK and global diasporic communities."
Since launching almost one year ago, the movement has had a hugely positive impact on many Black-owned businesses in the UK. The first event generated an additional £61,940 worth of receipts uploaded to the
Black Pound Day website
.
"It encourages all communities to replace their usual purchases with products from black-led businesses … with the hope that spending black will become a normalised practice throughout the year"
We are so grateful for Black Pound Day introducing us to so many new businesses that we didn't know of before, however, our bank balances may not be thanking us so much 🤪😂 That said, we thought we'd share a few of our favourites – some we already knew and some that we've discovered over the last year. 
La Basketry sells the most beautiful baskets and fans handmade by skilled female artisans in Senegal. I adore this brand because it is rooted in the basketmaking skills that have been around for generations. Creating products that are sexy, modern and useable. Just so much glorious colour that we can't wait to 'waft' with this Summer!
On my wish list: Rope Basket Bag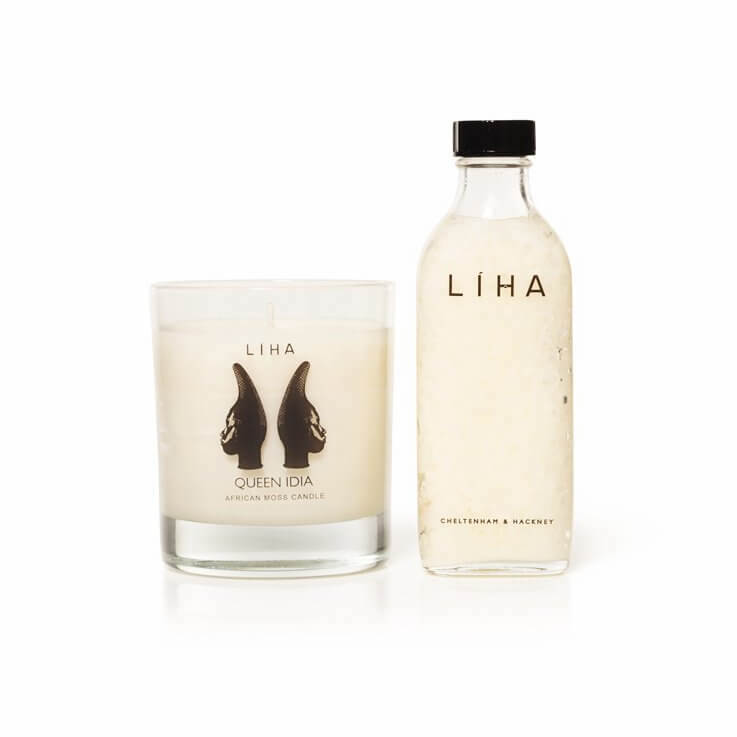 We were introduced to Liha Beauty last year and fell immediately in love!! The Idan oil (Idan is the Yoruba word for magic) is a stunning moisturising oil made from natural, cold-pressed coconut oil. It's a solid oil which liquify's when you put it under warm running water, and it smells INCREDIBLE! 
On my wish list: Queen Idia Candle
Headbands and scrunchies? What's not to love?! I treated myself to one of OlaOla's bumbags last year but they have a huge range of products made from their own designs using eco-friendly printing techniques (no water involved!) I love the colour, pattern and styling – just stunning.
On my wish list: Silky Satin Turban Headband With Torto Resort Pattern
Yala Jewellery is a new discovery for me, and I found out about this brand from Sancho's. Yala Jewellery was the very first jewellery company in the UK to become a Certified B Corporation. Working with 150 artisans in Kenya, Yala jewellery is not only beautiful, but it is ethical and unique and "empowers women of the Maasai tribe and fellow Kenyan artisans who have contributed to the design, creation, and delivery of your jewellery."
On my wish list: Zero Waste Brass Pendant
We couldn't do a run down of our faves and not include Sancho's! Sancho's is based just round the corner from us on Fore Street, Exeter and is run by Kalkidan and Vidmantas. Selling a range of clothing, accessories, homewares, jewellery, beauty and more, Sancho's is one of our favourite local brands. Kalkidan is a constant source of inspiration and education and we're so grateful to know her 😍
You can also find a range of incredible Black-owned businesses stocked at Sancho's – included Yala Jewellery above.
On the wish list: Drop Shoulder Hoodie in Lilac Petal
A few more favourites…
It's not just product based Black owned businesses that we love – here are a few of more service based businesses on the top of our favourites list;
Live Three Sixty – Holistic Life Coach Tamu is one of the most joyful and inspirational people on this planet 😍
The Black Nursery Manager – Liz works within Early Years education as a trainer and consultant in anti-racism in education. She's ACE!
Wellness by Walda – Wellness advocate and acupuncturist Walda Laurenceau runs workshops to boost your wellbeing. She's a wonder.
The Vitamin D Project – One of the most beautiful accounts on Instagram! Africa is an interior stylist running a lifestyle platform that is dreamy AF. She's also got a great Patreon that I recommend you join 👌
Wild Hive Flowers – As recommended in a previous blog, Bee runs workshops and subscriptions making paper flowers to help your mental health and creativity!
There are so many more that we could list, so we'll save that for another day – please do let us know your favourites too!
Black Pound Day celebrates it's first birthday this month – 27th June, and the next Black Pound Day will be held on the first Saturday in July; the 3rd. Be sure to follow your faves on Instagram and sign up for their emails so you don't miss out!
See you next time LAD's,