How the devil are you? I thought I'd pop in for a quick catch up as it's been nearly a YEAR!
What's new?
Well, way back in February I made a person. She's exquisite, I'm so bloody clever. Since then it's been a juggle figuring out parenthood (turns out it's mainly about googling 'what should a baby wear at night?' with a boob out and complaining about sleep to anyone you meet… sometimes still with a boob out) whilst fitting knitting and work in around nap times (if by some miracle she goes to sleep in her cot instead of on me and I get a free half hour.) I'd tell you more about what's been going on in my life but that's really the whole story…. Breastmilk everywhere and a real close relationship with google.
Meanwhile, the LAD's have run the business so seamlessly it's actually been way more productive and tidy than when I'm around.
We've (I'm going to say we've so I feel like I've accomplished something but really it's all them) never been more prepared for Christmas, orders are flying out, the shelves are full – we have so much stock we had to hire a storage unit to keep it all in!
We are determined not to run out of yarn or Santa Hats this year (but please please do order sooner rather than later if you want anything, it's so helpful to spread it out rather than have the panic at the end when all our suppliers are out of stock too!)
The studio has been rejigged to fit our new ranges of Cotton Yarn, British Wool, products from our Rock on Ruby collaborations (have you seen the new mugs? I love the Resting Stitch Face mug so much!) and we've REALLY increased the quantity of yarn we stock so it's so beautifully colourful in here now.
There's also ample areas to go have a little lie down on top of wool should you need a nap anywhere 🤷🏼‍♀️😜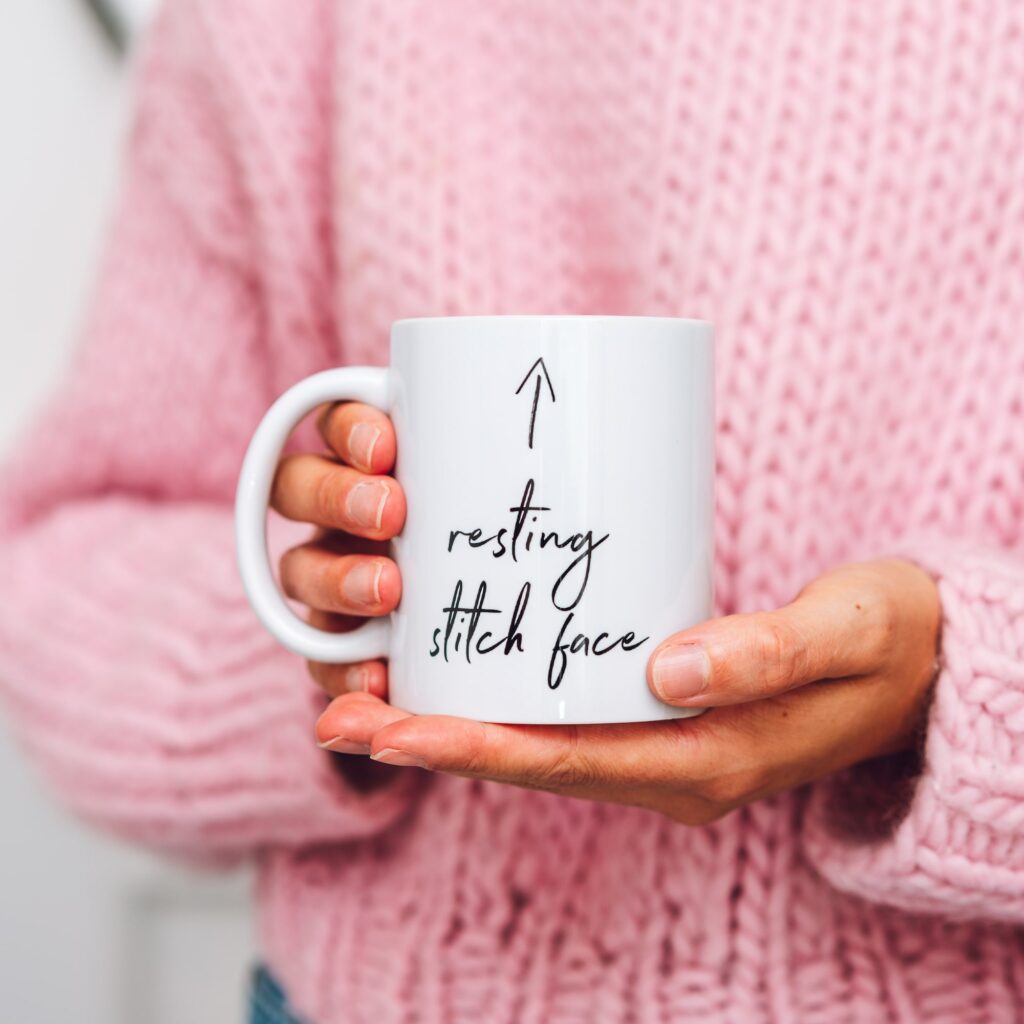 That's all I can think of right now, I'm sure there's heaps more I want to tell you but I don't know what because my brain doesn't work the same anymore, it pushed all useful information out so that it can remember the lyrics to nursery rhymes instead.
Thank you so much for your continued support this year, It's been quite an experience. I was always so worried about if I had a baby what would happen to my business-baby and thanks to the goddesses I work with and the absolute legends who shop with us and support us (that's you babes) we've kept going and kept thriving and we are so grateful and SO ready to bring you even more knitting goodness.
I'll pass you back to Helen for the next blog because lets face it, her blogs are far more useful than me chattering on!
Take care m'darlin's,