On Monday 10th October it was Mental Health Awareness day. A day to acknowledge the importance of looking after our mental health and raising awareness for the things you can do to support yourself and others in their mental wellbeing.
It is widely reported, and we have spoken before, about how positive knitting, and all craft in general, is for your mental health. Over the last few years especially, we have had numerous messages telling us how much knitting has helped you all through lockdown and covid related anxieties. So many of you picked up the needles to help you during that difficult time, but it isn't just a mindful exercise – there are scientific studies done on how it can help chronic pain, anxiety, cognitive function and even ward off dementia.
Not only does the act of knitting help support mental wellbeing, but it also boosts self confidence, and gives an enormous sense of pride when you complete a project. Learn new skills, show off your talent and feel good while doing so – what's not to love?!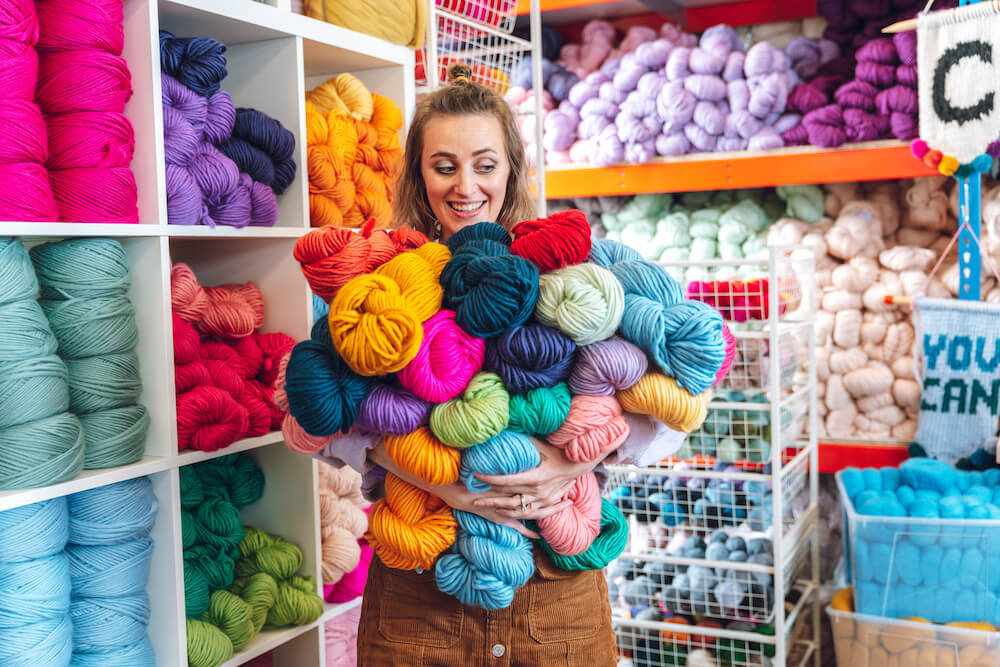 The LAD Knitting Community
One of our most favourite aspects of running a knitting business is the community behind us. Without you, we wouldn't be here. 
A few years ago, we wanted to get to know our community and provide a platform where you could ask questions, come for support and share your projects with other customers and like minded knitting fans! So we set up our Facebook group for customers who have bought kits or patterns from us. We had no idea how it would go down, but after a few years we have a group of almost 3,000 of you. All sharing your latest projects, or asking for advice on a latest pattern, or even offering yarn swaps.
A few recent images shared on our Facebook community
Mental Health benefits of Community
It is only recently that we've been aware of how community is really essential in supporting our mental health. After the impact of Covid, where we were all isolated to some degree, it was obvious that joining and being part of a like minded community was incredibly beneficial.
After reading about the power of community, I've come to learn that the mental health benefits community can give you include;
A sense of belonging
Vital sense of connection
Sharing of like minded interests
Meaning & Purpose
Security & Support
Community brings a sense of togetherness. We are social creatures – we are not meant to be alone and having access to other like minded people cannot be underestimated.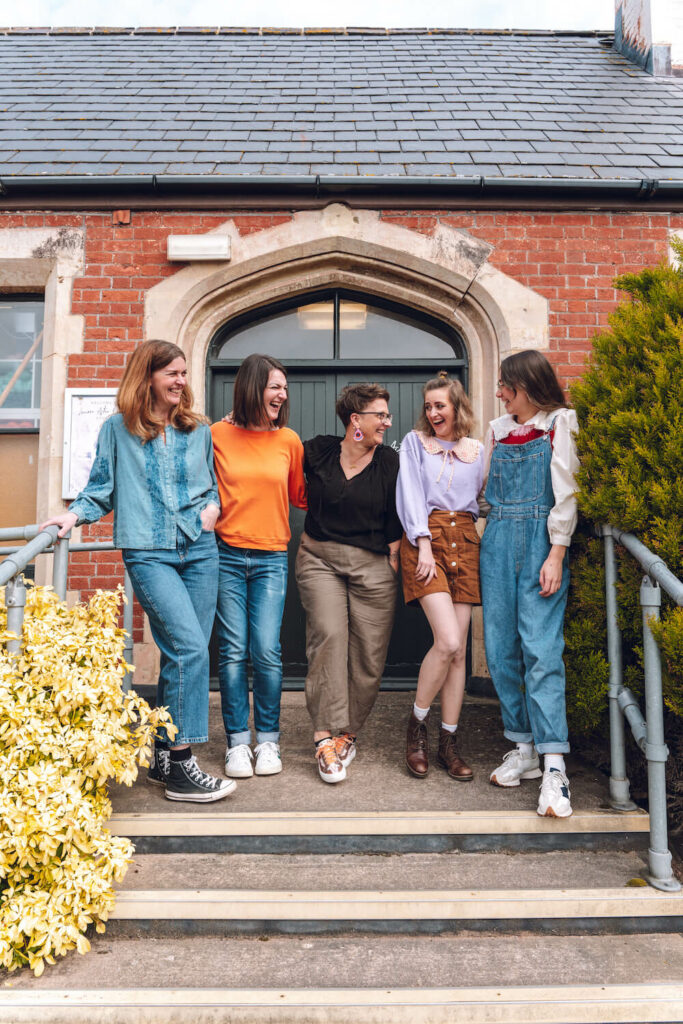 Our Knitting Community events
For a lot of people, an online community is the only access they have to other people with like minded activities so we know how important this is. However, we became very conscious recently that our role in supporting our own in-person knitting community had dwindled somewhat, since not being able to host open days for a few years, and we were really keen to nurture it again. We wanted to offer a space where you could come and share in person your current knits, questions, worries, conversations and future projects. 
So welcome to our Knits & Giggles knitting group. We had our first evening a few weeks ago and it was glorious! We didn't know how it would go down or even if anyone would want to come, but we opened the doors and you embraced it. For those of you who aren't aware of what it involves, you can read all the information here in our FAQ's, but to summarise;
Evenings are held in our studio, based in Topsham near Exeter
Places are £15 which includes;
Cake and a Cuppa (a selection of cakes, soft drinks and hot beverages)
10% off purchases on the night*
A Free LAD Pattern of your choice
Guidance and advice if you'd like any 
Fantastic company and an evening with like-minded babes
The current economical outlook here in the UK is bleak to say the least. We know so many of you are struggling (as we are too) with how the next few months are going to pan out. So we want to offer you a welcoming space where you can come and have an opportunity to put aside those worries for a while. Come and knit, crochet or craft in any way you like to. We want to offer you time to come and chat (or just listen) to others, drink tea and eat cake, and have an absolute giggle. We'll even put the heating on 😆